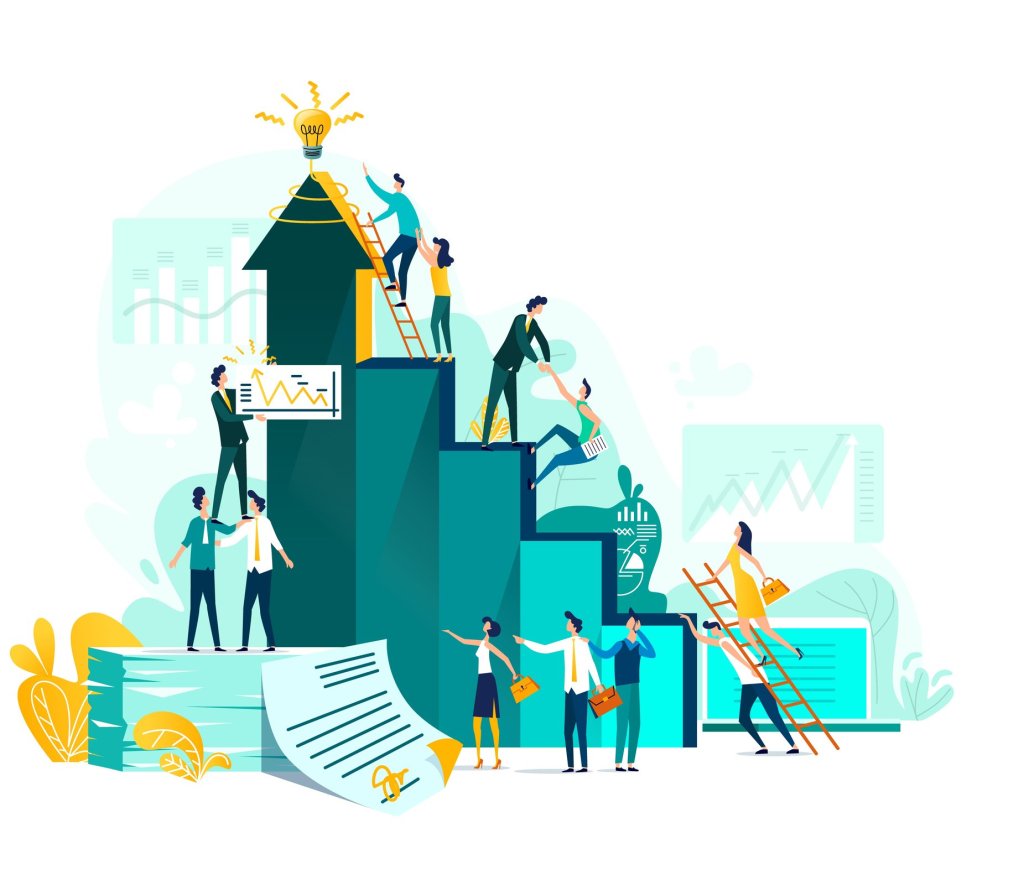 Building Instead of Buying: How Our Investment in Leadership Development Has Worked for Employee Retention
Seniorlink has invested heavily in two distinct leadership training programs with the goal of bolstering leaders in house and at the same time preparing its workforce to step into bigger roles across the company.
In my four years at
Seniorlink
I have noticed immense change in the way companies are approaching talent. U.S. unemployment is holding steady at 3.6%, and the labor market is tight. In many industries, flex scheduling has become the rule, not the exception, and companies are relying on passive candidates, intent on taking their time to find the exact right fit, package, accommodation or opportunity to fill corporate America's ever-growing staffing needs. Talent acquisition teams must get more creative, it's true, but perks, benefits, and even compensation can only get them so far. Where others have seen challenge, I have observed an opportunity: Invest early and often in leadership through all layers of your company. In other words: Work to identify the great talent you have, support them through training, and prime your leaders of tomorrow to be ready to lead – right now. This approach has myriad benefits – better retention among staff, more productive employees, cost savings for your company – and, ultimately, we grow stronger leaders. With stronger leaders comes stronger teams and better individual performers, and, of course, we are better able to attract great talent at all levels. I am proud to say that Seniorlink, with the strong support of President and CEO Tom Riley, has made just such an investment. By establishing two distinct leadership development programs we are not only solving an important bottom line issue – "building instead of buying" as we like to call it, which refers to the time and cost of searching externally for director and executive-level hires – but we are showing the world that our people are important to us not just on day 1, but on day 150, month 22, year 3, year 7, and beyond.
Creating Leaders at All Levels
In 2019, Seniorlink rolled out two distinct leadership development programs. One runs entirely in house. We refer to this as our "homegrown Leadership Development Program, simply called, LDP. This is a program for mid-career leaders who have expressed a readiness to take on more responsibility. This program is for budding leaders at several levels of our organization. The 6-month program begins with participants who have been nominated by their managers. The typical group make up is between 10 and 15 cross-functional leaders. The full group meets in the classroom on a regular basis, and then are broken up into smaller groups outside the classroom where they can apply their learnings. The majority of Seniorlink's employment base consists of healthcare workers, but we are an eclectic company when it comes to industry. We have developers, IT staff, sales associates, client services teams, marketing personnel, and a wide variety of other supportive business functions represented. It's important that cohorts include people of diverse backgrounds to bring diverse opinions to the classes. LDP's goal is to encourage teamwork toward solving challenging problems. These are often business-based challenges, but we include personal challenges as well. The course is rigorous but has serious impact. Participants take home post-work and are expected to share broadly at follow up sessions. "Seniorlink invests in their most valuable resource: its people," says Director of Operations Melanie Morris, LSW, MBA, who is currently enrolled in LDP. "Seniorlink is never satisfied with status-quo. The company consistently pushes its leaders to be better." Morris, who has been with Seniorlink since 2014, says leadership at Seniorlink is about building a culture of trust, engagement and accountability across all levels of the organization. "As a student in LDP, I have been challenged to re-think what leadership means," she says. "For me, it's about investing in people the way the organization has invested in me. I want to leverage my strengths for the benefit of those around me. I want to be vulnerable, accept feedback gracefully and build high performance teams that feel supported and valued." Our second program is focused on executive leadership. This program is supported by external coaches and consists of more of a 1-to-1 format. Groups of executive leadership are placed in a cohort of four, and group connection is strongly encouraged. "I'm honored to have had the opportunity to participate in Seniorlink's first cohort of the Executive Coaching program along with my esteemed colleagues Vice President of Marketing Laurie Gillis, Vice President of New Program Development Rachel Richards, and Vice President, Central Region, Kelli Tungate," says Katie Tardiff, Vice President of Clinical Services. "Seniorlink has shown a great commitment to its leaders, and notably in this group, women leaders. This commitment is central to reach our goal of supporting family caregivers across the country, and as our organization scales, identifying and developing leadership at every level will be critical to our success." Both programs provide leaders with tools to take on a "growth" mindset. In training, leaders are taught to always consider where the business is heading, and how they can take ownership of that movement. The classes have the tacit impact of building high performing dynamic teams across the business. When applied to day-to-day work, leaders understand how important their (sometimes new) collegial network is when it comes to getting work done.
The Value of Investing Leadership
Leadership training has benefits across the board. Our people have really taken to these programs and utilized the tools to enhance their already terrific skill-sets. Graduates of our programs often express appreciation to me for even being considered. They are nominated by their leaders, and report being able to
feel
that investment and its inevitable payoff. They're proud to be working for a company that has made tremendous effort to support them in their careers amid a very busy growth environment. But there is also true bottom line and real-world benefit to the work we are doing for our leaders at Seniorlink. We have seen a significant drop in turnover since the start of these programs in 2018, decreasing from 23% to 14%. Additionally, there is a significant hidden cost savings. Executive searches are costly and time consuming, doubly so when there is a talent shortage in the market. Once a hire is made you need to factor in time to onboard, train, and help the new recruit assimilate into the company before they can be pressed into significant action. This is where the "build don't buy" philosophy comes in to play. This is in no way a knock on our hiring, onboarding, or training processes currently underway at Seniorlink. No company can eschew external hiring altogether, nor should they. I would put our processes up against any company's in terms of transparency throughout the process, time-to-onboard once hired, and other valuable new employee engagement metrics. The value – both on paper and as an intangible – of working with the talent that already exists is nearly incalculable compared to recruiting externally.
What Our Programs Are Not
It is important to note our new leadership and development programs are
not
management training. Management training focuses on how managers should manage their people. Leadership training is about teaching employees to maintain a different presence in an organization. In our programs, we are saying to our leaders, "We want you to take ownership of the greater good of the company. Our success matters, and it's up to you to get us to where we need to go." It's about empowerment and application. We expect management skills will trickle down. For example, we ask our leaders to consider how they are making the people around them better. We ask, "how are
you
working to improve your colleagues' skills, performance, and ultimately, their successes?" There is no shortage of accountability through these classes and that is by design.
Creating a "Learning & Development" Culture
In team sports, the best athletes elevate those around them. The same is true in business and should hold true 10-fold in a company of Seniorlink's scope, size, experience, and depth. We are aiming for a culture
based
on continuous learning and development. The future, to me, looks like one where we walk away from once-per-year performance reviews, and move towards a culture where we talk about enhancing strengths year-round. We want to wade into areas where we discuss what we have learned from our experiences, and not become stuck in the mire of the one-time hierarchical feedback loop. Seniorlink is innovating and growing. By 2023, we expect to double our workforce and have an even larger footprint across the country than the already sizable one we have today. Through these programs, continued support, and increased collaboration, Seniorlink's future is assuredly a bright one. At the end of the day, our mission is to support caregivers in helping their loved one's age at home. The better we refine internally, the more people we can help across the country. I invite you along for the ride.
Want to work at Seniorlink? Apply today.
---
More insights like this:
Careforth Named a 2023 WWCMA WorkWell Massachusetts Awards Winner for Exemplary Worksite Health Promotion

Careforth recognized for successful corporate health improvement and wellness program Careforth, an innovative caregiving company that empowers thousands of family caregivers across America to confidently care for their loved ones at home, is proud to have been named a 2023 WorkWell Massachusetts Awards program Award Winner for exemplary worksite health promotion in the…

Read more

: Careforth Named a 2023 WWCMA WorkWell Massachusetts Awards Winner for Exemplary Worksite Health Promotion

What happens when you put quality at the heart of what you do?

Careforth celebrates achieving NCQA accreditation for its Caregiver Homes Network again We are happy to announce that Careforth's Caregiver Homes Network Structured Family Caregiving service has again received a three-year Accreditation for Case Management with Long Term Services and Supports (LTSS) Distinction from the National Committee for Quality Assurance (NCQA). This marks the…

Read more

: What happens when you put quality at the heart of what you do?

Careforth Offers New Caregiving Coaching and Behavior Management Service for Family Caregivers in Indiana

The new service provides coaching and emotional support to family caregivers in Indiana. Careforth, a leading provider of Structured Family Caregiving and caregiver supports, is expanding to offer Caregiver Coaching and Behavior Management, a new service that provides family caregivers in Indiana coaching and emotional support to help them care for their loved…

Read more

: Careforth Offers New Caregiving Coaching and Behavior Management Service for Family Caregivers in Indiana