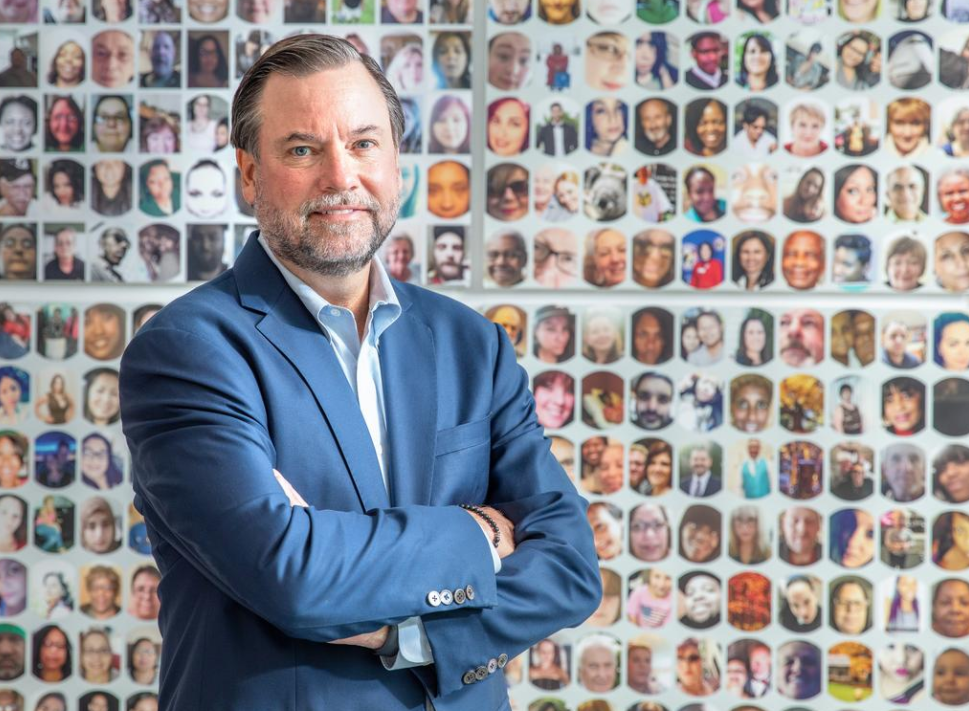 CEO Tom Riley Featured in Boston Business Journal '5 Minutes With…' Column
Seniorlink President & CEO Tom Riley was recently featured in
the Boston Business Journal's "5 Minutes With…" column
. In the Q&A format interview, Riley discussed how the COVID-19 pandemic has changed family caregiving, and how his company has had to adapt in an ever-changing public health environment.
"I sometimes say that Seniorlink runs the largest nursing home in America. It just doesn't have any buildings," he says in the feature.
The story also touches on Riley's personal life, which has been marked by joy and tragedy in 2020. He tells the journal he has recently become a grandfather earlier in the year, but he has lost a beloved uncle to COVID-19 in the spring.
Riley outlines his vision for the future of the company in the story as well.
"Seniorlink has developed more technology-forward solutions that allow us to think about scaling up more rapidly, particularly as more risk shifts to professional insurance managed-care organizations," he says in the story. "We have an aspiration to get to a million of the 54 million family caregivers in the country. We've at 7,000 today. So we have a long way to go. But I certainly expect over the next five years we'll be serving 100,000 families across the country."
Read the full feature in the Boston Business Journal.
---
More insights like this:
Careforth Named a 2023 WWCMA WorkWell Massachusetts Awards Winner for Exemplary Worksite Health Promotion

Careforth recognized for successful corporate health improvement and wellness program Careforth, an innovative caregiving company that empowers thousands of family caregivers across America to confidently care for their loved ones at home, is proud to have been named a 2023 WorkWell Massachusetts Awards program Award Winner for exemplary worksite health promotion in the…

Read more

: Careforth Named a 2023 WWCMA WorkWell Massachusetts Awards Winner for Exemplary Worksite Health Promotion

What happens when you put quality at the heart of what you do?

Careforth celebrates achieving NCQA accreditation for its Caregiver Homes Network again We are happy to announce that Careforth's Caregiver Homes Network Structured Family Caregiving service has again received a three-year Accreditation for Case Management with Long Term Services and Supports (LTSS) Distinction from the National Committee for Quality Assurance (NCQA). This marks the…

Read more

: What happens when you put quality at the heart of what you do?

Careforth Offers New Caregiving Coaching and Behavior Management Service for Family Caregivers in Indiana

The new service provides coaching and emotional support to family caregivers in Indiana. Careforth, a leading provider of Structured Family Caregiving and caregiver supports, is expanding to offer Caregiver Coaching and Behavior Management, a new service that provides family caregivers in Indiana coaching and emotional support to help them care for their loved…

Read more

: Careforth Offers New Caregiving Coaching and Behavior Management Service for Family Caregivers in Indiana