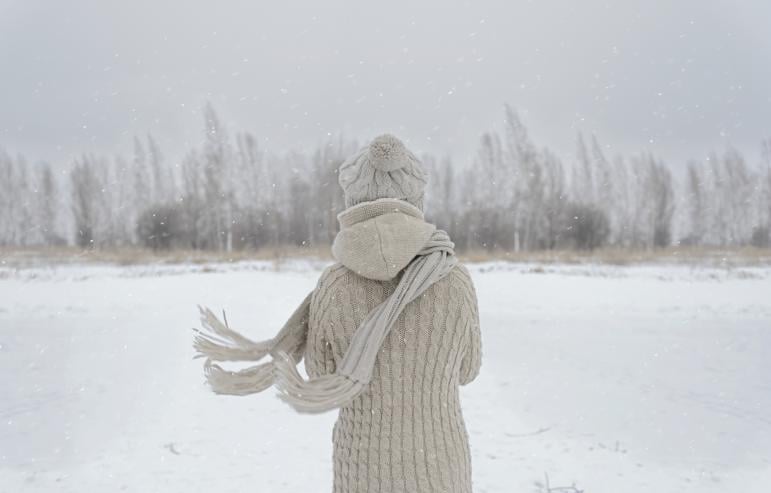 A Family Caregiver's Guide to Coping with a Loved One's Seasonal Affective Disorder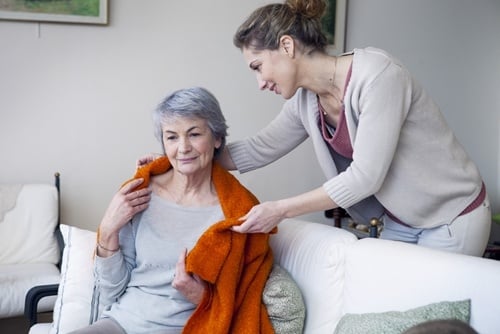 Erika enjoys seeing her mother around the holidays. There are so many memories to share, like the fresh Christmas trees Erika's mother always insisted on buying (although Erika remembers with a special fondness the artificial white tree with kaleidoscope lights that came home one year). And the baking, which her mother still loves to do. Erika's entire family eagerly anticipates her mom's home-made holiday cookies, cakes, pies, fudge, and those fluffy, melt-in-your-mouth yeast rolls.
There is something else Erika does each year in anticipation of the holidays. She and her sister coordinate their holiday planning to make sure they meet their mother's fall and winter needs. Like many long-term care recipients, their mom experiences seasonal affective disorder (SAD). Throughout the season, Erika and her sister work to help their mom cope and find new ways to participate in the holidays.
What is SAD?
SAD is a type of depression that tends to occur as the days grow shorter in the fall and winter. After Erika's father passed away some years ago and her mother's health declined, Erika noticed her mom showing signs and symptoms of SAD each September as daylight hours waned. Her mom has also said how closed-in and isolated she feels when she can't go outside because of bad weather or when she doesn't get a lot of visitors.
Does this sound familiar? Do you look after a family member or friend affected this way by fall and winter? Here's what Erika's family does to help her mother cope with the symptoms of SAD each year. Maybe these tips could work for your loved one, too:
Drapes are kept open during all daylight hours.

Lights are kept on in whatever room Erika's mom is sitting in to make it appear brighter.

Cousins and extended family make sure to visit, especially from November through January. Erika's brother takes his four weeks of vacation in December to be with their mom.

Relatives and friends stop by with samples of their homemade holiday treats.

Erika's mom is kept well-stocked with holiday and all-occasion cards to send to people so she feels connected to anyone she doesn't get to see.

Everyone has fun reminiscing and looking at photo albums. The indoor winter months are a great time to learn more about family history and stories. Putting special pictures on the refrigerator or in a central place in the home makes everyone smile.

Erika encourages her mother to tell her where to put holiday decorations so she is involved with the planning.

Erika gets her mom to coach her as she tries to recreate her mother's famous yeast rolls. (She'll never forget seeing her mother teach her 50-year-old-brother how to make his first peach pie and mix his first batch of rolls!)
Whenever she gets to see the spark in her mother's eyes—like when her mom is deciding on decorations or gift selections or taking charge in the kitchen—Erika feels grateful. The conscious effort she and her family have made to help her mother keep SAD from controlling her life has helped everyone not only enjoy the old memories, but create new ones to cherish for years to come.
Create more family memories
Seniorlink & Caregiver Homes helps families by supporting those who care for their loved ones at home. If you take care of a family member or friend, learn more about our coaching and support programs for caregivers and how they could help you.
---
More insights like this:
3 Ways to Strengthen Caregiver Mental Health

Being a caregiver often comes with many anxieties and challenges that one must navigate. Sometimes these outcomes can affect a caregiver's mental health. Caregiving often results in chronic stress, which negatively impacts a caregiver's physical and mental health. Moreover, nearly 33% of unpaid caregivers reported experiencing mental or behavioral health symptoms such as…

Read more

: 3 Ways to Strengthen Caregiver Mental Health

Caregiver Nation: A Pivotal Moment for Family Caregiving in the U.S.

This year's National Family Caregivers Month signifies a crucial turning point in the history of family caregiving policies and awareness. From advancements at the state level to federal initiatives, there's a growing commitment to addressing the needs of our nation's 53 million family caregivers. This positive shift is long overdue. The demands placed…

Read more

: Caregiver Nation: A Pivotal Moment for Family Caregiving in the U.S.

A Thank You Letter to Family Caregivers

In celebration of National Family Caregivers Month (NFCM), Careforth President and CEO Matt Marek shared his appreciation for family caregivers across the nation in a letter. The letter from Matt appeared in the Boston Globe, Hartford Courant, Atlanta Journal-Constitution, and the Indianapolis Star. Matt welcomes you to join Careforth in supporting the 53 million family…

Read more

: A Thank You Letter to Family Caregivers