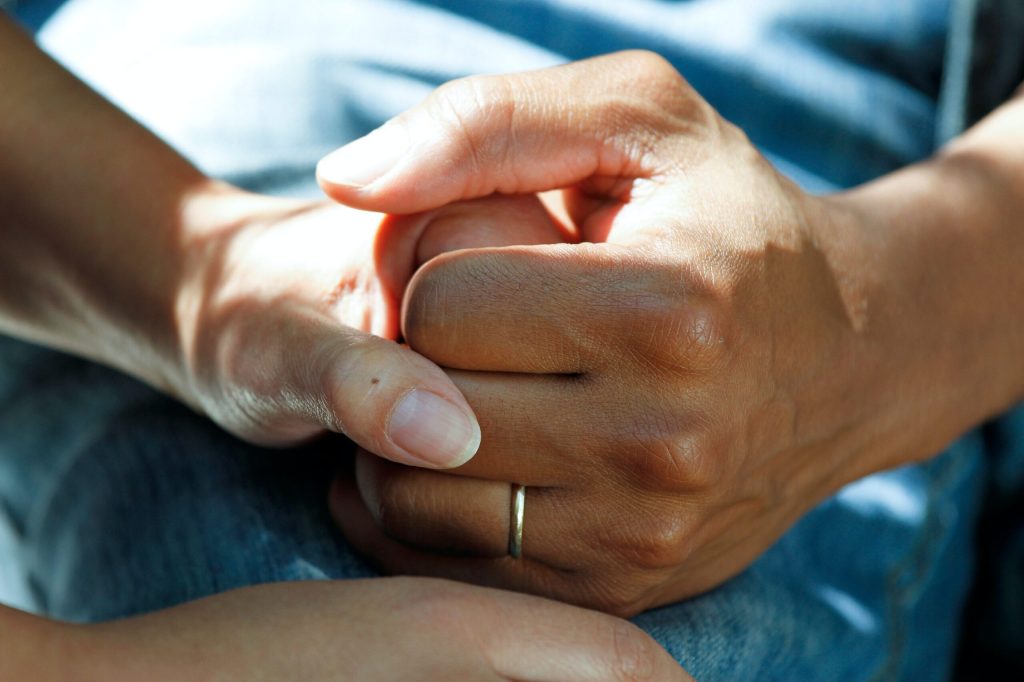 15 Tips on Transitioning a Loved One to Memory, Dementia, or Alzheimer's Care 
As a part of your journey caring for someone with dementia or Alzheimer's, there may come a time when the effects of the disease become too much for a caregiver to handle, and one must seek alternative care options. When deciding the right time to transition your loved one to memory, dementia, or Alzheimer's care, it's important to assess their needs, consult their family and health care team, and make financial and legal arrangements to ensure that your loved one is prepared to enter this next chapter.
To help ease this transition for your loved one (and for you), a few expert tips can help guide you through this process. And remember, this journey and transition looks different for everyone, and you know what's best for your loved one. It's therefore important to create the support plan that best suits your loved one's wants, needs, and situation.
How Caregivers Can Help PrepareTheir Loved One for Move-in Day
"Preparation is key when transitioning a loved one to memory care. From clear communication to gathering vital legal and financial documents to choosing the right place, many important decisions all happen before the first day," said Karen Morgan, RN Care Manager at Careforth. To help you navigate these decisions, consider the following tips:
Choose the best facility for your loved one.
This may seem obvious, but the process of choosing the memory care facility that is best for your loved one's unique situation will require time and careful consideration. A great first step in determining the right facility is by speaking with your loved one and determining their needs and how they envision this next chapter to look. Then, research facilities by taking tours to view the accommodations and the amenities. At that time, talk to staff about community policies and procedures, the security available, and the features and treatments available. All of this information will help you determine which facility is the best fit for your loved one's current and future situation.
Communicate the transition and keep consistent.
To prepare your loved one for the transition, it's vital that you speak with them and their health team on a consistent basis, communicating what to expect and what changes are soon going to take place. It's important that these conversations happen near the time of the move to avoid any anticipatory anxiety or negative emotions. Try to avoid involving them too much in the planning and packing process, as this can often cause additional stress for those with dementia.
And remember, avoid telling your loved one that they need more help. People at this stage in their Alzheimer's or dementia progression often can no longer identify that they have the disease, so emphasizing the need for more help can cause more anxiety and frustration for your loved one. Rather, consider highlighting the community and its benefits like companionship, activities, safety in an emergency and even laundry service.
Work with counselors and take advantage of the transition programs offered by the facility.
Whether it's visiting the facility with your loved one before they make the move or a program offered by the facility itself designed to ease the transition, taking these steps can make a critical difference in how your loved one adapts to the new level of care. "Be sure to involve the counselors and case managers at the facility in this process, as they will be your best resource and greatest aid in making the transition," said Morgan. "Everyone is going through this transitional time together, so this knowledge and support will benefit all those involved."
Give the staff your loved one's information ahead of time.
You know your loved one and their unique situation best, so it's vital that you share this with the memory care facility staff before making the move. Assuredly, the health care team will want to meet with you and your loved one to discuss their background, medical and mental health history, and medications list, so all these details can be in order ahead of move-in day. This extra step of preparation will ensure that move-in day and the first few weeks to follow go as smoothly as possible.
Share your loved one's story.
One of the most important things a family member can do is to share their loved one's story. By telling their story, describing their personality, quirks, hobbies, and passions, the staff at the memory care facility can adapt your loved one's environment, tailoring it to their interests and aiding in a better transition. This will also allow the counselors, nurses, and staff at the memory care facility to match your loved one with other people who have similar passions, creating and expanding their companionship circle and support network from day one.
Advice for Caregivers and Family Members Coping with Emotions
In this transition process, it's easy to get caught up in the planning and packing. However, this will also be a transition for you as you adapt to your new support role and navigate this new chapter with your loved one. To make sure you take care of yourself throughout this process, consider the following tips offering support for dementia caregivers:
Be prepared to take time off – This transition process will take time and can often come with little notice, so it's important that you take time off to be there for your loved one when they need you most.
Remember that it will get easier – In time, your loved one will grow used to their new environment and it's important to be patient through this time.
Make regular visits following the move but give space for them to adapt – As your loved one transitions to the care facility, it's important to visit often and support them through this transition. However, remember that this is a delicate balance, so be sure to connect with facility staff to determine the best days/times to visit and allow space and time for them to settle in on their own.
Be prepared for bad days – It's common for people transitioning into memory care to express negative emotions and comments, but it's important to keep these remarks in perspective and allow time for adjustment. And remember, there are bound to be setbacks, but this is all part of the journey forward.
Stand firm in your decisions – Staying consistent is one of the most important aspects of transitioning a loved one into memory care, but it's also one of the hardest. Try your best to not bend or waiver once a decision has been made, but rather give your loved one the time and space to adapt.
Reassure your loved one – The tone you set for the transition has an immense impact on how your loved one reacts and adapts to it. By using positive language and reassuring your loved one that this is a good move, it will ease their transition and mitigate anxieties.
Listen to your loved one and validate their feelings – An important aspect of transition for you and your loved one is open communication and active listening. Often simply hearing your loved one's emotions and validating their feelings and concerns can help mitigate anxiety and improve emotions.
Don't feel ashamed – Decisions like this can often come with outside criticism from family and friends, but it's important to remember that as their caregiver, you know what's best for them.
Don't feel guilty – When you decide to transition your loved one into a memory care facility, it's important not to view this as a worst-case scenario, but rather as a necessary step in your loved one's health journey. Remember to never feel guilty about seeking better care and support for your loved one.
Be patient – Last but not least, remember to take care of yourself and be patient throughout this process and transition. Patience with yourself, your loved one, the memory care facility and its staff will go a long way and help ease the transition.
When the time comes to seek more involved memory care for your loved one, there are many great facilities and resources that can help guide this transition. It's important to remember that you are not alone in this journey, and we at Careforth are here to help you, as a caregiver, feel supported at every turn. Contact us to learn more.
---
More insights like this:
How Caregivers Can Help a Loved One Navigate Grief Following an Alzheimer's or Dementia Diagnosis

When a loved one is diagnosed with dementia or Alzheimer's disease, there is a wave of emotions they experience, but grief is often front and center. Grief for the life they may have lived without the disease, anticipatory grief, sadness, anxiety and much more. Regardless of your role in the caregiving journey, your…

Read more

: How Caregivers Can Help a Loved One Navigate Grief Following an Alzheimer's or Dementia Diagnosis

The Stages of Alzheimer's Disease: Pre-Diagnosis to Late-Stage Dementia

In This Article: Alzheimer's Disease: Prior to DiagnosisAlzheimer's Disease: Early-Stage DementiaAlzheimer's Disease: Mid-Stage DementiaAlzheimer's Disease: Late-Stage DementiaHow Do You Know What Stage of Alzheimer's Disease a Person Is In?A Roadmap for Care Moving Forward

Read more

: The Stages of Alzheimer's Disease: Pre-Diagnosis to Late-Stage Dementia

Activities for People with Dementia: 30 Expert Tips for Daily Activities and Routines

For those with dementia or Alzheimer's disease, staying active and engaged is beneficial for both a person's physical and cognitive health. Exercise, outdoor activities, games, music, and art are just a few of the activities proven to be helpful for those with dementia or other cognitive disorders. "All too often, we as caregivers…

Read more

: Activities for People with Dementia: 30 Expert Tips for Daily Activities and Routines