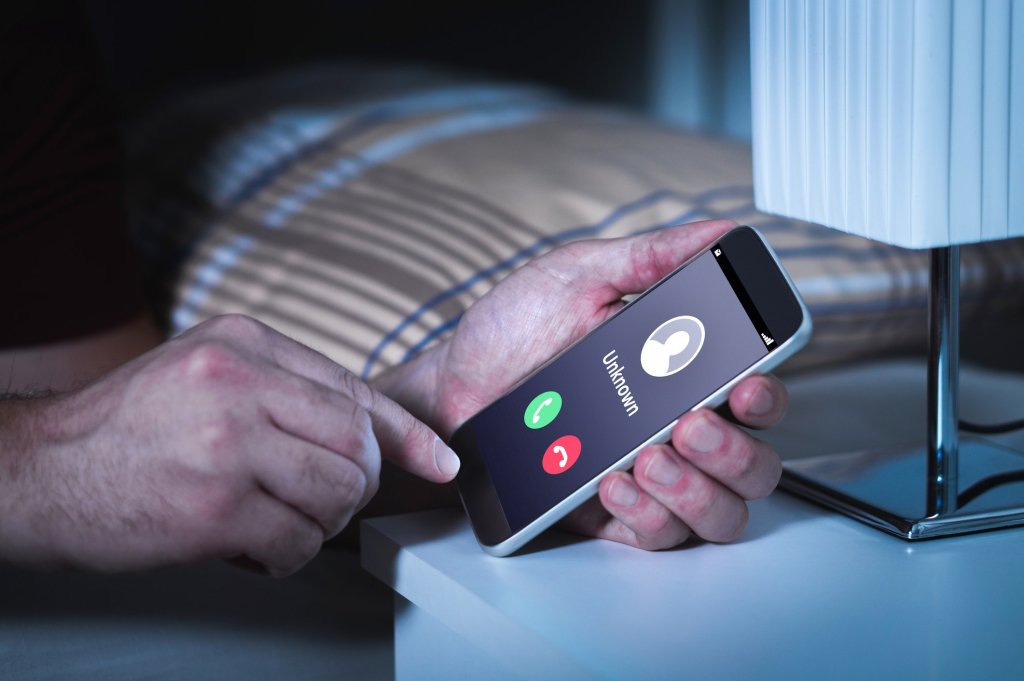 Senior Scams: How to keep your family member from falling victim
Senior citizens are increasingly targeted for scams, and scammers are finding ever more clever ways to trick older adults into falling victim. Scams take a variety of forms and often result in seniors losing money, sensitive personal information that can be used for identity fraud, and, perhaps most importantly, their self-confidence and sense of independence. For many older adults and their caregivers,
finances are already tight
, so falling victim to a scam can be devastating financially.
Types of Senior Scams to Watch For
The National Council on Aging (NCOA) identifies several common types of scams that target seniors, including:
Medicare and Health Insurance Scams
Because many older adults have Medicare, scammers can easily exploit unsuspecting seniors by pretending to be a Medicare representative to trick them into sharing personal information. In other, more complex scams, scammers can go so far as setting up fake health clinics and billing Medicare for fraudulent services.
Telemarketing and Phone Scams
Older adults make twice as many purchases over the phone compared to the overall national average, according to the NCOA. Because seniors may be more comfortable with making purchases over the phone – even from telemarketers who are complete strangers – they're more likely to fall prey to telemarketing scammers. What's more, these scams are challenging to track, because there's often no paper trail to follow. Telemarketing scammers can pose as charitable organizations, prize or lottery organizations (claiming to have won a large sum of money that they'll split with the victim in exchange for paying a fee to cover the cost of transferring the money or processing the winnings), and even as family members of friends, claiming to have gotten in an accident or stranded in a foreign country and asking the senior to wire money to them (known as the Grandparent Scam). In another common phone scam, callers pretend to be IRS representatives or law enforcement agents and claim that the senior has an outstanding tax debt or fine that must be paid immediately to avoid legal action.
Internet Scams
While an increasing number of older adults are using devices like smartphones and tablets and participating in social media, many seniors aren't as experienced with these technologies compared to younger generations. As such, seniors may be more likely to click on phishing links in emails or click on pop-up ads that install spyware or malware on their devices. Some pop-ups simulate virus-scanning software with warnings indicating that the person's device is infected with a dangerous virus – a virus the software can remove for a substantial fee. Not only does this scam result in lost money for seniors, but it's all based on a false premise: they're not actually virus-scanning software programs, they didn't actually detect a virus on the person's computer, and even when the fee is paid, the "software" doesn't remove any malicious programs from the device. Instead, these scams will sometimes install a virus on the senior's computer that can steal or expose their personal information. The "Grandparent Scam," described in the last section, can also be carried out on the Internet, such as through Facebook Messenger or other social media apps. As they do over the phone, the scammer pretends to be a grandchild or other family member in trouble and asks the senior to wire funds to handle an emergency.
Mortgage, Insurance & Investment Scams
In the real world, there are a number of financial schemes that target older adults, such as complicated investment products and pyramid schemes that are unlikely to ever produce a return on investment, reverse mortgage scams, and insurance scams. Some companies or insurance agents try to sell seniors insurance products (or inflated coverage) that they don't really need in order to increase their commission. In other cases, scammers will convince seniors to sell their insurance policy to them – giving the third party an "insurable interest" in an older adult – in exchange for cash payments. As NerdWallet points out, this arrangement is illegal in many states, and frowned upon in states where it is legal. It's important to note that not all companies offering these types of products or similar services are scams, but it is important to carefully evaluate the offer and terms of any agreement involving your aging loved one's finances.
How to Help Your Family Member Avoid Falling Victim
The scams outlined above are just a few of the common practices that target older adults. As a family member or caregiver of an older adult, you should remain vigilant about monitoring the senior's financial activity. Here are a few useful tips to help you protect your family member:
Get involved: If you're caring for an agent parent, ask them to add your name to their bank account and other financial accounts so that you can review the statements to check for suspicious activity.
Establish a durable power of attorney: Consider establishing a durable power of attorney (DPOA), a legal document that gives you the authority to make important legal and financial decisions on behalf of your loved one. A DPOA will allow you to act on your loved one's behalf when it comes to things like filing taxes, paying bills, and overseeing investments. Visit our legal checklist for caregivers for more important legal steps you should take.
Teach your family member about common scams: Talk to your aging loved one about the common scams they could encounter and ask them to talk to you before making any significant investments or purchases.
Review credit reports: Review their credit report at least once each year. If you want to keep a closer eye on their overall credit status, sign up for a credit monitoring service. These services alert you of changes on your loved one's credit reports so you can promptly identify suspicious activity.
Discourage risky behavior: Discourage your family member from making purchases over the phone. Telemarketers often pressure seniors to make purchases immediately to take advantage of special savings, which prevents them from discussing the purchase with other family members before making a decision.
Sign up for the Do Not Call registry: Sign your family member up for the Do Not Call While signing up for the Do Not Call list doesn't prevent all telemarketing calls – particularly robocalls – it can help to minimize the calls your loved one receives. If your family member's number has been registered for 31 days or more, you can report unwanted sales calls to the Federal Trade Commission.
Explain how to recognize possible scams: Teach your family member how to recognize suspicious requests, such as unsolicited messages on social media, and what they can do to confirm the identity of the person sending the message before giving out any personal information.
Explain how to recognize phishing attempts and verify legitimacy: Show your loved one how to recognize potential phishing emails and instruct them to avoid clicking on links received in emails. The safe option is to visit the website in question by typing the company's URL into the browser's address bar. Then, they can be sure they're not entering sensitive account information in a fake website set up to mimic a legitimate company's website. Additionally, if they receive a phone call claiming to be from a credit card company warning them of a suspicious transaction, they should always hang up and contact the company directly to confirm the veracity of the claim.
Understanding the common scams that target older adults, learning how to recognize the warning signs of a scam, and taking proactive steps to protect your family member from falling victim offers peace of mind for you and helps to ensure your loved one's financial security. Visit our legal tips for caregivers post for more expert legal tips, suggestions, and advice for caregivers.
---
More insights like this:
3 Ways to Strengthen Caregiver Mental Health

Being a caregiver often comes with many anxieties and challenges that one must navigate. Sometimes these outcomes can affect a caregiver's mental health. Caregiving often results in chronic stress, which negatively impacts a caregiver's physical and mental health. Moreover, nearly 33% of unpaid caregivers reported experiencing mental or behavioral health symptoms such as…

Read more

: 3 Ways to Strengthen Caregiver Mental Health

Caregiver Nation: A Pivotal Moment for Family Caregiving in the U.S.

This year's National Family Caregivers Month signifies a crucial turning point in the history of family caregiving policies and awareness. From advancements at the state level to federal initiatives, there's a growing commitment to addressing the needs of our nation's 53 million family caregivers. This positive shift is long overdue. The demands placed…

Read more

: Caregiver Nation: A Pivotal Moment for Family Caregiving in the U.S.

A Thank You Letter to Family Caregivers

In celebration of National Family Caregivers Month (NFCM), Careforth President and CEO Matt Marek shared his appreciation for family caregivers across the nation in a letter. The letter from Matt appeared in the Boston Globe, Hartford Courant, Atlanta Journal-Constitution, and the Indianapolis Star. Matt welcomes you to join Careforth in supporting the 53 million family…

Read more

: A Thank You Letter to Family Caregivers