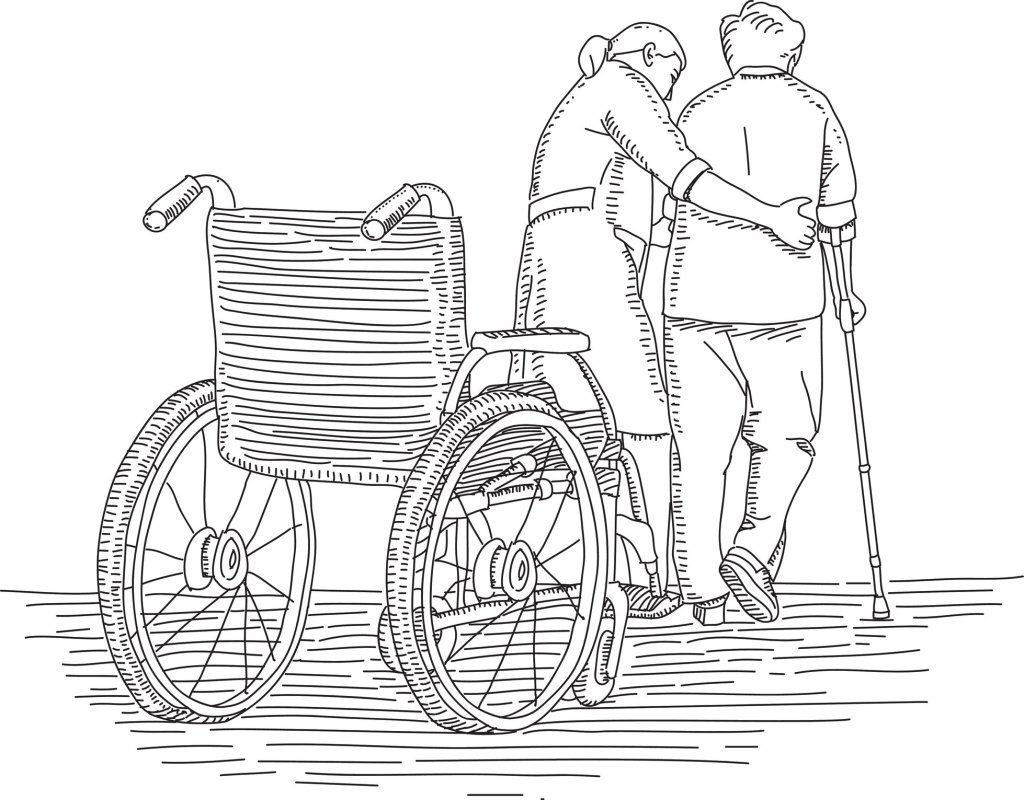 This Year Is Different: National Family Caregivers Month Takes on New Meaning in the Era of Coronavirus
2020 is the year everything changed.
It has been a year when we witnessed the disintegration of normalcy as COVID-19 upended every facet of our lives, all while our country struggles with divisiveness and polarization at this crucial moment in history.
For all of its calamities thus far, 2020 has given us one silver lining. We have once again found joy in the small things in our lives, most of which occur when families spend time together. The value of family has returned and it couldn't have happened at a better time. I'm so very proud to continue our mission to serve millions of families even as we face the most significant public health emergency in our lifetimes.
As we do every year, we will come together to celebrate November as National Family Caregivers Month and the efforts of the 53 million family caregivers doing the incredibly challenging work of keeping their loved ones safe and at home.
First, Seniorlink has collaborated with The RAND Corporation. RAND is a research organization that develops solutions to public policy challenges that help make communities throughout the world safer and more secure, healthier and more prosperous. With Seniorlink's input and sponsorship, RAND has developed a critical report on caregiving. This report, entitled A Framework for Integrating Family Caregivers Into the Health Care Team, provides data and illustrations about the vital work that family caregivers are performing in the home setting.
Check our Partner Portal for updates.
As we know, family caregivers are undervalued by the U.S. health care system. Transformation is needed in the way we identify, assess and support family caregivers. Recent changes to both policy and reimbursement have increased the opportunities to integrate family caregivers into care teams. This report is intended to serve as a blueprint to make this integration sustainable.
Second, we will soon see the release of the film Sky Blossom, for which Seniorlink is a proud title sponsor. This film, produced by MSNBC news anchor and renowned caregiver advocate Richard Lui, depicts the challenges and triumphs of multiple family members caring for loved ones who have suffered serious injuries during their service in the U.S. Armed Forces. We hope the stories told in this film will inspire people. My personal takeaway from Sky Blossom: There is no adversity so great that humans cannot overcome it with inner determination and the love of family.
Be well, and keep each other and yourselves safe.
---
More insights like this:
3 Ways to Strengthen Caregiver Mental Health

Being a caregiver often comes with many anxieties and challenges that one must navigate. Sometimes these outcomes can affect a caregiver's mental health. Caregiving often results in chronic stress, which negatively impacts a caregiver's physical and mental health. Moreover, nearly 33% of unpaid caregivers reported experiencing mental or behavioral health symptoms such as…

Read more

: 3 Ways to Strengthen Caregiver Mental Health

Caregiver Nation: A Pivotal Moment for Family Caregiving in the U.S.

This year's National Family Caregivers Month signifies a crucial turning point in the history of family caregiving policies and awareness. From advancements at the state level to federal initiatives, there's a growing commitment to addressing the needs of our nation's 53 million family caregivers. This positive shift is long overdue. The demands placed…

Read more

: Caregiver Nation: A Pivotal Moment for Family Caregiving in the U.S.

A Thank You Letter to Family Caregivers

In celebration of National Family Caregivers Month (NFCM), Careforth President and CEO Matt Marek shared his appreciation for family caregivers across the nation in a letter. The letter from Matt appeared in the Boston Globe, Hartford Courant, Atlanta Journal-Constitution, and the Indianapolis Star. Matt welcomes you to join Careforth in supporting the 53 million family…

Read more

: A Thank You Letter to Family Caregivers