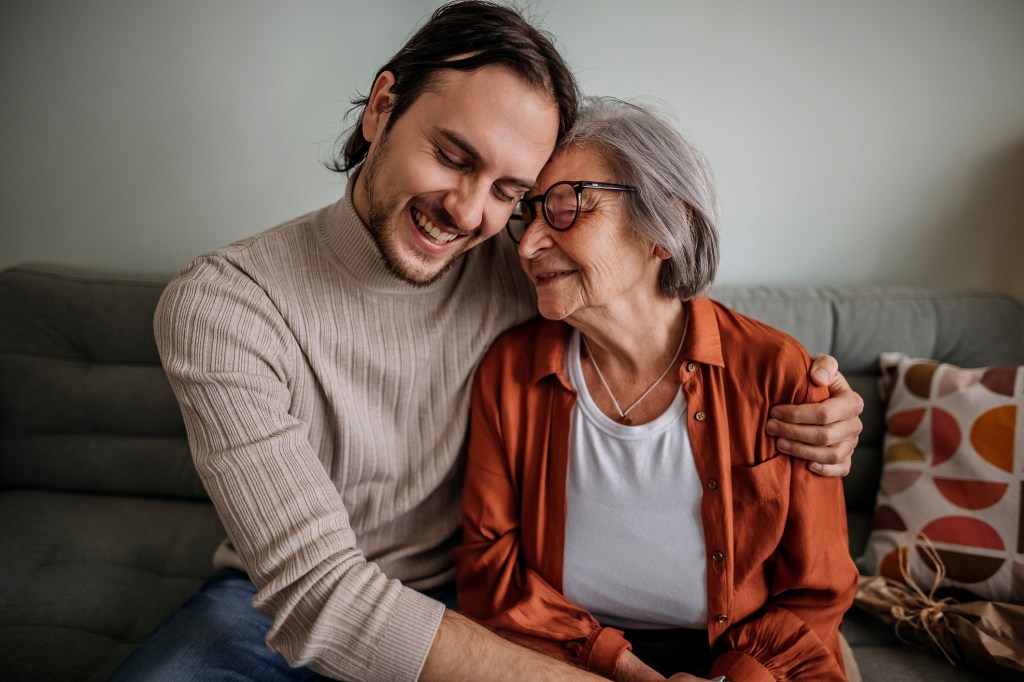 10 Ways to Recognize a Caregiver
With 53 million family caregivers in the United States, chances are you or someone you know will serve the role of caregiver for their loved one. And with caregivers playing such a vital role for loved ones – a spouse, child, parents or even a friend – it is important that caregivers be supported too. Becoming a full-time caregiver is usually not a role anyone is prepared to take on and can often come with challenges and emotional hardships. However, creating connection and building support networks can provide a safety net for caregivers and give them somewhere to turn when navigating new or difficult situations.
In honor of National Family Caregivers Month this November, Careforth sought to help inform people across the country about the importance of connecting with caregivers, to thank them for all they do. Published in newspapers and websites across the country this '10 Ways to Recognize a Caregiver' article captured below gives people ideas on how easy it can be to support the caregivers in their lives, and how important it is to express gratitude and extend support and understanding.
If you are a caregiver, we encourage you to share this list with those who may ask, "How can I help?"
10 Ways to Say Thanks to a Caregiver in Your Life
Write a thank you note. Whether short and sweet or long and detailed, a simple letter expressing gratitude and recognizing everything caregivers do is an easy way to say thanks and create connection.
Send them a personal gift. Gift cards and other small tokens of gratitude are a great way to express thanks and provide caregivers with something for themselves, encouraging self-care and prioritizing caregiver well-being.
The gift of time, so caregivers can do self-care. Another way to encourage self-care for caregivers is by stepping in for a caregiver for a few hours, allowing them some free time to take care of themselves and do what they enjoy.
Make regular visits. Caregiving can often be an isolating role, as many of the people receiving care may have limited mobility or spend most of their time at home. In this, it's important to physically show up for the caregiver in your life and spend quality time with them.
Gift a caregiver a journal or planner. An important role of caregivers is to keep track of appointments, medication schedules and more. Gifting a journal or planner to help them stay organized can be an easy way to support their everyday life.
Express your gratitude with food. Not only does cooking a meal for a caregiver help alleviate some of their workload, but it also is an effective way to connect with those around you and spark meaningful conversations.
Exercise together. Many studies suggest that exercising with a caregiver and the person receiving care can improve both mental and physical health, making it an easy way to show thanks and prioritize well-being.
Plan a movie night. Express thanks by arranging a movie night, setting aside time to connect and bond over a favorite movie of theirs.
Have a portrait taken. A powerful way to create connection and meaningful memories is by having a portrait taken of caregiver and care recipient, gifting an image that will always remind them of the vital role they play.
Create a caregiving team of support. One of the best ways to support the caregiver in your life and express consistent gratitude for all they do is by surrounding them with a network of resources and creating a Caregiver Support Team.
Whether it's by saying thanks, helping to establish a caregiver support network or simply spending quality time, showing up for the caregivers in your life can have an immense impact on their well-being, and in turn, can improve the quality of care they provide.
This NFCM, stay up to date with the latest from Careforth by following us on Facebook and LinkedIn. And visit the How We Help page on the website today to learn more about how Careforth supports caregivers. Contact us to learn more about caregiving and caregiver support.
---
More insights like this:
3 Ways to Strengthen Caregiver Mental Health

Being a caregiver often comes with many anxieties and challenges that one must navigate. Sometimes these outcomes can affect a caregiver's mental health. Caregiving often results in chronic stress, which negatively impacts a caregiver's physical and mental health. Moreover, nearly 33% of unpaid caregivers reported experiencing mental or behavioral health symptoms such as…

Read more

: 3 Ways to Strengthen Caregiver Mental Health

Caregiver Nation: A Pivotal Moment for Family Caregiving in the U.S.

This year's National Family Caregivers Month signifies a crucial turning point in the history of family caregiving policies and awareness. From advancements at the state level to federal initiatives, there's a growing commitment to addressing the needs of our nation's 53 million family caregivers. This positive shift is long overdue. The demands placed…

Read more

: Caregiver Nation: A Pivotal Moment for Family Caregiving in the U.S.

A Thank You Letter to Family Caregivers

In celebration of National Family Caregivers Month (NFCM), Careforth President and CEO Matt Marek shared his appreciation for family caregivers across the nation in a letter. The letter from Matt appeared in the Boston Globe, Hartford Courant, Atlanta Journal-Constitution, and the Indianapolis Star. Matt welcomes you to join Careforth in supporting the 53 million family…

Read more

: A Thank You Letter to Family Caregivers