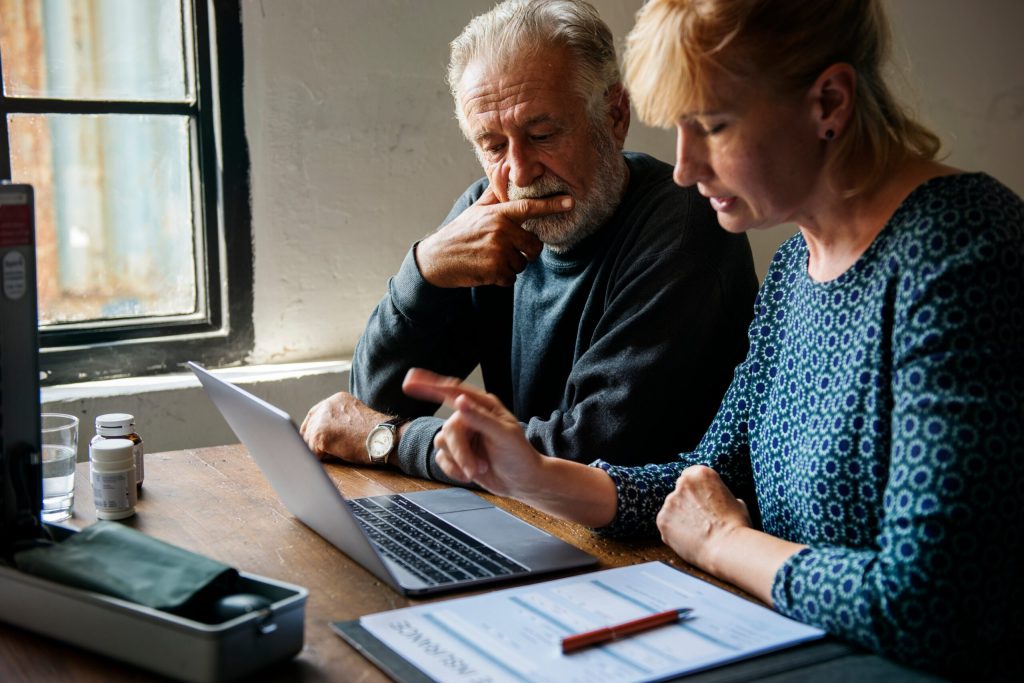 What is a State Health Insurance Assistance Program? How It Works, Benefits, and More
If you're tapped into the Medicare scene – and especially if you're new to the vast world of Medicare options and minutiae – you may have heard the acronym SHIP. So, what is SHIP? What's its link to Medicare? Are SHIP counselors biased toward (or paid by) Medicare – or to supplemental insurance providers? Is there an office local to you? And, perhaps most immediately important, what's the cost of SHIP services? These are your answers.
What is SHIP?
The State Health Insurance Assistance Program, also known as SHIP, is a
federally-funded
state health program that provides
free counseling
for
Medicare beneficiaries
. SHIP counselors provide
one-on-one
,
local assistance
to educate, counsel, empower and advocate Medicare recipients to make informed decisions about their healthcare benefits. Importantly, SHIP is an
independent
and
grant-funded
project of the federal U.S. Department of Health and Human Services (HHS) and U.S. Administration for Community Living (ACL). SHIP is
not affiliated or associated with
the insurance industry.
How Does SHIP Work?
The first step is to get in touch with
your local SHIP center
; there's a SHIP in all 50 states, as well as in the District of Columbia, Guam, Puerto Rico, and the U.S. Virgin Islands. SHIPs oversee a network of
3,300 local SHIP programs
and
15,000 counselors
. Note that your local SHIP may have a different name and/or acronym (a few examples are SHIBA, HICAP, and VICAP). Once you're in touch with your local SHIP, you'll be paired with a counselor who will provide only
free
,
locally informed
,
in-depth
and
one-on-one
knowledge, expertise and advice. Your SHIP counselor will walk you through your Medicare options, including original
Medicare
(Part A and Part B), as well as
Medicare Advantage
(Part C) and the
Medicare Prescription Drug Plan
(Part D). If you or a senior loved one is
on a limited income
, SHIP can also provide assistance and advice in choosing and/or comparing supplemental options, including the
Medicare Savings Program
,
Medicaid
, and the
Medicare Low Income Subsidy
. Additionally, SHIPs can also help
compare Medigap insurance policies
(aka Medicare Supplemental insurance), and explain how each option will complement Medicare.
Why Contact Your Local SHIP? 
Your local SHIP offers many benefits and we encourage you to avail yourself of them. Remember,
SHIP services are free
! So, perhaps the better question is, why wouldn't you contact your local SHIP? Okay, okay, we realize that's not an actual answer. But these are:
You're considering making coverage changes: Get one-on-one assistance in reviewing your health or prescription drug plans, before Medicare's Annual Election Period (Open Enrollment) passes.
You're worried you won't be able to pay for Medicare costs: SHIP can help put you in touch with assistance programs.
You're not sure if you're eligible for Medicare: Your local SHIP will break down the requirements and guidelines.
You're unsure of what Medicare covers (and doesn't): It doesn't have to be so complicated. SHIP will explain all the details, clearly.
You want to know who pays what: If you have Medicare and supplemental insurance, SHIPs will help you understand who pays what and which pays first.
You'd like to know your rights under Medicare: Your local SHIP will break it down, in easy-to-understand terms.
You have questions: SHIP has the answers. From whether Medicare covers nursing home care to how to make complaints about your Medicare healthcare, from what prescription drugs are covered to whether you actually need a supplemental policy (Medigap), your SHIP counselor offers friendly and informative answers.
What Else Do SHIPs Do?
In addition to one-on-one assistance, your local SHIP probably hosts a variety of events in your community. For example, many SHIPs host regular "Medicare Mondays," which are open to anyone eligible for Medicare and offer
workshop-style events
to educate seniors on their Medicare and healthcare options. (Tip: Be sure to attend a Medicare Monday
before your Medicare enrollment period
. For example, you can change your current plan from October 15-December 7.) SHIPs do more than help you enroll or change your current plan, though; they also help you
leave your current Medicare Advantage Plan
, for example an HMO or PPO, as well as your Medicare Prescription Drug Plan (Part D) or other Medicare health plan. Finally, SHIPs will also help you understand and plan for
affordable, long-term care
: what's available, what's covered, whether you'll have to pay anything additional, and answers to all your other questions. You should also know that all SHIP counseling is
completely confidential
and
totally objective
: your counselor is not swayed by any third-party and will never attempt to promote or sell you supplemental insurance projects. They are your advocates and unbiased experts, so you can better know and understand
your Medicare rights
.