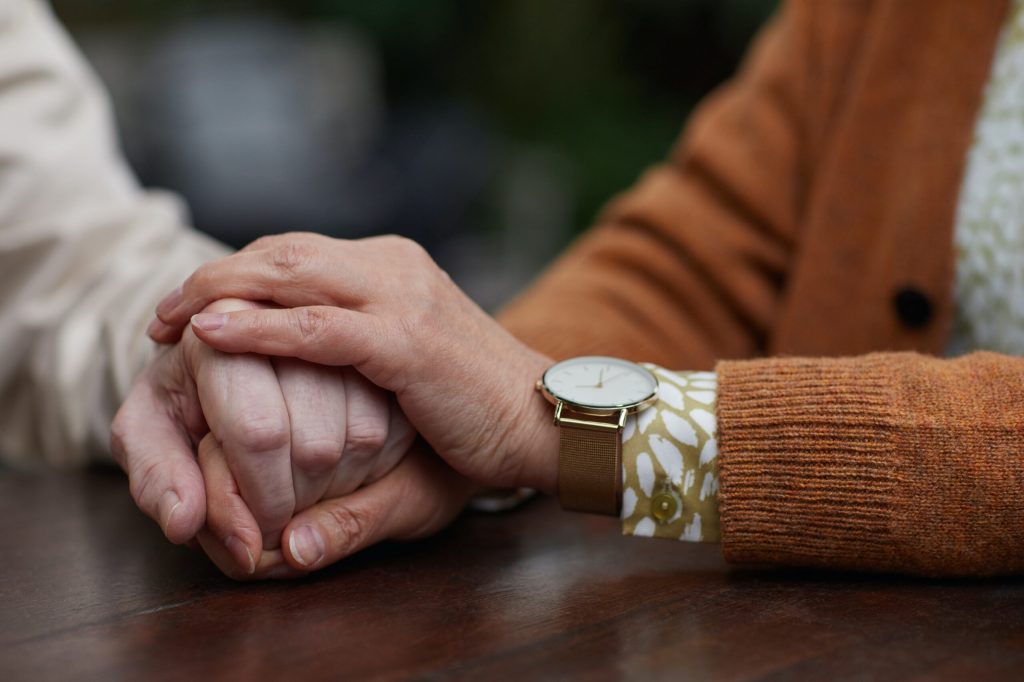 The Caregiver's Role in Creating An Effective End-of-Life Care Plan
End-of-life planning is a part of an estate plan that caregivers are often in the position to help establish for their loved ones. It formalizes the wishes of the person you care for, documenting their desires for what they'd like to happen at the end of their life. In short, an end-of-life care plan includes a summary of a person's health conditions, medications, healthcare providers, emergency contacts and end-of-life care wishes, including advance directives.
While having these end-of-life plan of care conversations as a caregiver may be difficult, having open discussions with your loved one and his or her family members help to keep everyone moving forward in the same direction.
Items Caregivers May Need to Facilitate an End-of-Life Plan:
Last will and testament – This document describes how a person would like their assets distributed upon their death. People with minor children can also designate the people who will care for their children in the event both parents pass away.
Power of attorney – In the event a person can no longer make their own medical, financial, and legal decisions, they may designate the person authorized to make those decisions on their behalf.
Living will – Also known as an advance healthcare directive, this document lays out a person's medical choices in advance to be used in the event they are incapacitated and unable to make decisions on their own. Common medical decisions people address include if/when they would like Cardiopulmonary Resuscitation (CPR) administered, if/when they would like a feeding tube and if/when they would like mechanical ventilation.
Living trust – When a grantor signs a trust agreement, this allows a person to transfer ownership of their assets to a trust account. A trustee must be assigned to help distribute the assets in the account upon the grantor's death or if they are unable to control their own finances.
Organ and tissue donor designation – If someone desires to donate their organs and/or tissues after death, this document lays out the agreement and details.
To be sure, end-of-life caregiving support is difficult and there is support for caregivers available. Careforth services offer expert guidance for caring for your loved one throughout your caregiving journey. Contact us to learn more about how Careforth supports caregivers in their journey.
---
More insights like this:
3 Ways to Strengthen Caregiver Mental Health

Being a caregiver often comes with many anxieties and challenges that one must navigate. Sometimes these outcomes can affect a caregiver's mental health. Caregiving often results in chronic stress, which negatively impacts a caregiver's physical and mental health. Moreover, nearly 33% of unpaid caregivers reported experiencing mental or behavioral health symptoms such as…

Read more

: 3 Ways to Strengthen Caregiver Mental Health

Caregiver Nation: A Pivotal Moment for Family Caregiving in the U.S.

This year's National Family Caregivers Month signifies a crucial turning point in the history of family caregiving policies and awareness. From advancements at the state level to federal initiatives, there's a growing commitment to addressing the needs of our nation's 53 million family caregivers. This positive shift is long overdue. The demands placed…

Read more

: Caregiver Nation: A Pivotal Moment for Family Caregiving in the U.S.

A Thank You Letter to Family Caregivers

In celebration of National Family Caregivers Month (NFCM), Careforth President and CEO Matt Marek shared his appreciation for family caregivers across the nation in a letter. The letter from Matt appeared in the Boston Globe, Hartford Courant, Atlanta Journal-Constitution, and the Indianapolis Star. Matt welcomes you to join Careforth in supporting the 53 million family…

Read more

: A Thank You Letter to Family Caregivers