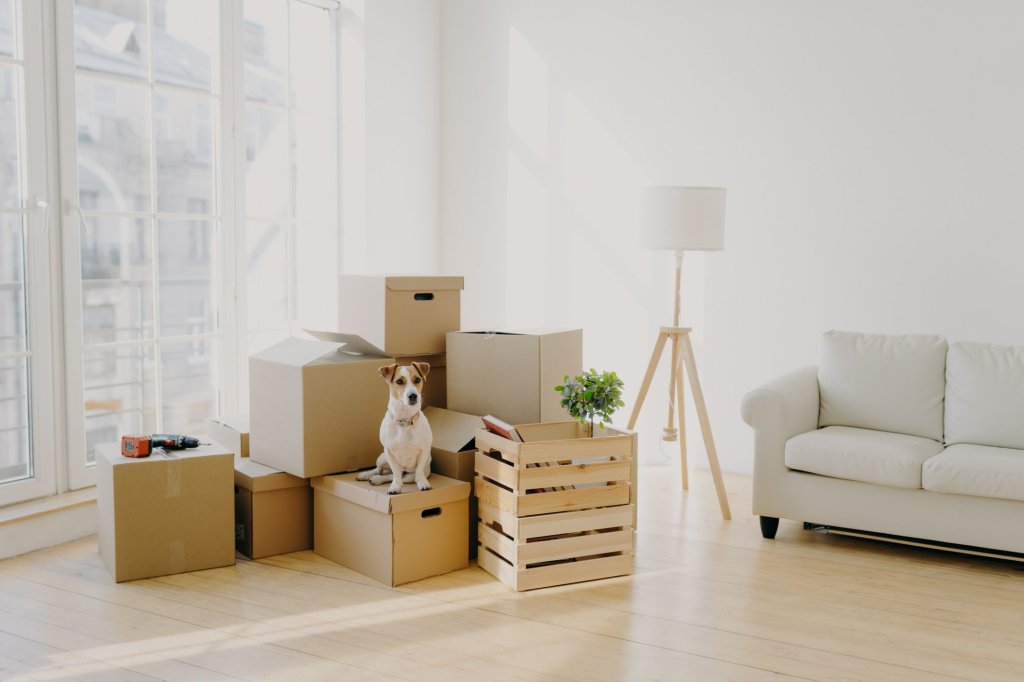 Tips to make downsizing for seniors easier (& a helpful checklist)
Whether your loved one is downsizing to a smaller, more manageable home or apartment to enjoy their golden years or moving to a senior living community, the downsizing process can seem daunting. It's also an emotional process, sorting through decades of precious memories and experiencing the sadness that comes with leaving a home where they've spent many years raising a family. Here's how to make downsizing easier for your senior loved ones.
Allow More Time Than You Think is Needed
Like any project, downsizing is going to take more time than you initially think – sometimes a lot more time. So, start the process early so there's no need to rush during the last few days and weeks before the big move.
Start Small in Easy Areas of the Home
Your loved one's attic or basement may be packed with totes full of precious memories from years gone by. Every cabinet in the kitchen is filled to the brim. The bedroom and family room are areas where many cherished memories were made. Naturally, going through belongings in these areas is going to be emotional and challenging. So, save them for later and start small with an area of the home that carries little sentimental attachment. The laundry room may be a great place to start, or perhaps the mud room or bathrooms.
Work at a Steady Pace
Downsizing can be overwhelming for seniors, both physically and mentally, so keep a steady pace but don't overdo it. For example, you might dedicate two to three hours each day to decluttering and organizing for the move, while the rest of the day is reserved for normal daily activities and socialization.
Consider a Storage Unit
If it's too difficult to let go of items that won't fit in their new home, a storage unit can be an excellent solution. Choose an air-conditioned storage unit with ample space to store items that your loved one wants to hang onto for a while. It allows them to keep valuable and sentimental belongings without creating unnecessary clutter in their new space.
Start with a Plan: Downsizing Checklist for Seniors
Downsizing is a big undertaking. Starting with a plan will help you stay on track. Use the checklist below to get started or customize it to meet your loved one's needs.
Locate all important accounting and legal paperwork and keep them in a safe place. You might want to invest in a fire-proof lockbox to ensure their safekeeping.
Downsize one room at a time. Start with easy, less cluttered rooms with less emotional attachment. You might also want to start with rooms that your loved one won't have in their new home. For instance, if their new home doesn't have an office, you know that everything in the office has to go – whether given away, sold, disposed of, or stored. If your loved one is moving to a senior living community or will be utilizing meal delivery services, they won't need as many kitchen items (or perhaps none at all).
Eliminate duplicates. You'll often find that you have more of one item, especially in areas such as the kitchen. Getting rid of duplicate items is a great way to eliminate some unnecessary clutter quickly.
Organize items by category: Keep, Give Away, Donate, Sell, Dispose, or Store. Make a list of the items you plan to give way, but you don't need to decide who gets what or make those arrangements now. Use a label maker to label larger items that can't be sorted into different piles or areas.
Get rid of the trash. Move items to be disposed to an area for trash collection. Ask a friend or loved one with a truck to haul a load of trash to the landfill or arrange for curbside pickup with your trash collector.
Take care of donations. Call around to local charitable organizations to find out who is accepting donations.
Decide how to sell your for-sale items. You might have a garage sale, or for more valuable or collector's items, it may be worthwhile to sell them individually on Ebay or Craiglist or to antique dealers or consignment shops. If you're not comfortable creating listings and negotiating with buyers, ask around to find out if a friend or loved one has experience with selling online and would be willing to help. Another option is to enlist an estate sale company to sell everything at once.
Give away sentimental items and heirlooms that you've decided not to keep. Now's the time to get in touch with the friends and loved ones you'd like to have certain family heirlooms or other belongings of sentimental value.
If you're keeping items that you're not taking to your new home, rent a storage unit. Make sure you rent a unit large enough for all your belongings, but not so large that you're paying for space you don't need. Ask a friend or loved one to help move the items you're storing to your storage unit. (If you're using a moving company, they may be able to help move these items, too.)
Consider the layout of your new home and whether all the items you intend to keep will fit. Aim for a clutter-free space with ample room to move throughout each room. If you have too many belongings for your new space, re-evaluate to determine if there are other items that you don't really need that could be stored or other belongings that you could give to a friend or loved one.
It's time to pack. Now that you're down to the items that you're keeping (and will fit nicely in your new living space), it's time to pack. Pack similar items and items from the same areas of the home together with enough cushioning in each box to protect your belongings. Label every box with a permanent marker, including details about what's inside each box, so it's easy to get the right boxes to the right areas for easier unpacking.
Keep valuables and especially delicate items separate. You may want to transport these items to your new home yourself or have a trusted loved one move those items for you. They're less likely to get lost or damaged that way.
Downsizing is a complex task that will take months to complete. Be sure to allow enough time for your loved one to work through the process. By following this checklist, you'll be able to help your loved one stay on track. Be there to support them and help them with making decisions and handling tasks. When you're able to work through the steps at a steady pace and take time to reminisce, you can even help your loved one get excited about this next phase in their life.
---
More insights like this:
End-of-Life Caregiver Support: Five Tips for Prioritizing the Caregiver

During end-of-life palliative care and hospice care, it's typical for much of the focus to be on your loved one. However, anxiety, guilt, anger, and burnout are very common experiences for all caregivers. It's important that coping with these emotions is made a focus as well, so that your well-being and the care…

Read more

: End-of-Life Caregiver Support: Five Tips for Prioritizing the Caregiver

End-of-Life Decisions: The Difference Between Hospice and Palliative Care

It's never easy to consider hospice or palliative care for a loved one, and it's common for caregivers to experience stress and grief during this immensely challenging time. "When a loved one receives a serious diagnosis and members of the care team mention palliative or hospice care, it can be alarming, overwhelming and…

Read more

: End-of-Life Decisions: The Difference Between Hospice and Palliative Care

The Caregiver's Role in Creating An Effective End-of-Life Care Plan

End-of-life planning is a part of an estate plan that caregivers are often in the position to help establish for their loved ones. It formalizes the wishes of the person you care for, documenting their desires for what they'd like to happen at the end of their life. In short, an end-of-life care…

Read more

: The Caregiver's Role in Creating An Effective End-of-Life Care Plan