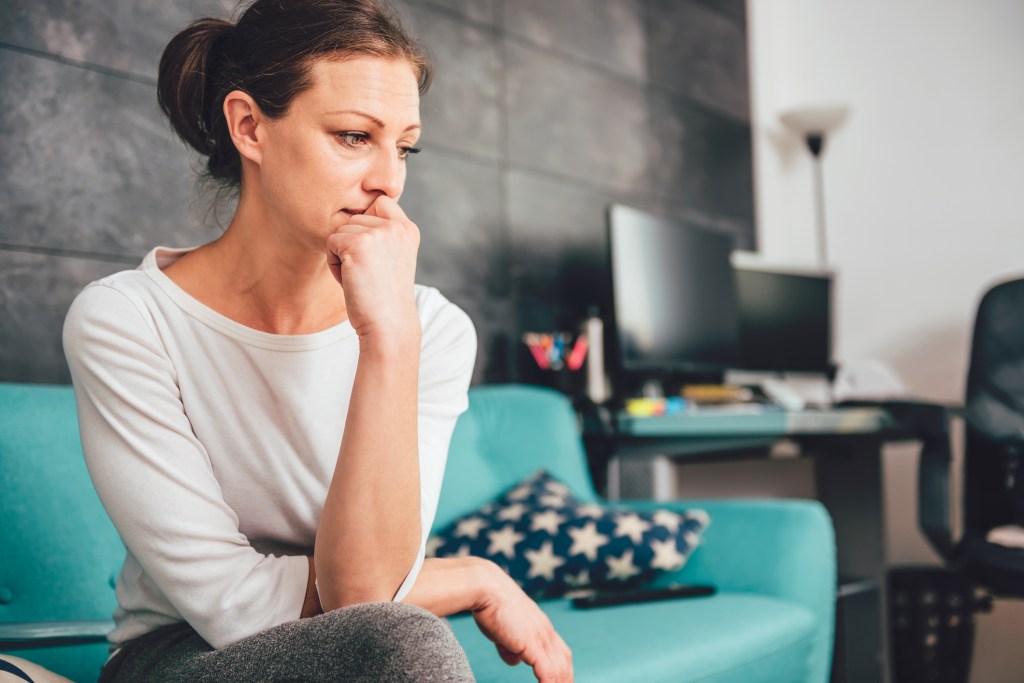 What is Caregiver Fatigue?
---
In This Article:
Caregiver Fatigue Symptoms
Preventing Caregiver Fatigue
---
Caregiver Fatigue: What It Is and How You Can Prevent It
Caregiver fatigue can happen to any caregiver at any time. Sometimes referred to as caregiver burnout, caregiver fatigue occurs when a caregiver feels physically and emotionally exhausted.
​​Identifying the symptoms of caregiver fatigue is the first step in preventing it. The longer it goes on, the worse the fatigue will become for the caregiver. ​
Caregiver Fatigue Symptoms
Withdrawal from friends and family members, spending more time alone

Lack of motivation at work or at home

Missing appointments, avoiding responsibilities

Increase in use of excessive use of alcohol or drugs, including sleeping pills

Having trouble falling or staying asleep

Feelings of depression – hopelessness, alienation, helplessness, irritability

Resentment toward the person you are caring for, possibly resulting in wanting to hurt them
Preventing Caregiver Fatigue
Below are 6 tips to help prevent caregiver fatigue:
Ask for help. There are many resources available for caregivers and the person you care for that provide emotional, physical, and financial support. Contact your local Area Agency on Aging for more information. Careforth helps families by supporting those who care for their loved ones at home. Reach out to a care advisor today to learn more.
Consider respite care.

Respite care

is temporary care to help provide relief for the person who typically cares for the person. Look into government provided respite care programs, or if possible, there are private options. You can also enlist friends and family members to take over every once in a while, giving you needed time away.

​

​

Talk with supportive friends and family. If you are feeling overwhelmed, speak up. Let your friends and family members know – don't assume they'll automatically know how you are feeling. If you need a break, let them know. Consider finding online support groups, such as

Caregiver Nation on Facebook,

which can connect you with other caregivers going through similar experiences.

Take care of yourself. Self-care is essential for keeping yourself healthy, and it's necessary if you want to provide excellent care for your loved one. Make time to do things that you enjoy and keep you energized. Listen to music, take a walk, spend time with friends, sit quietly.

Stay active. Staying active can go a long way to helping you feel better throughout the day. It combats sluggishness and keeps you working at peak performance. Find ways to move your body every day. You can walk, dance, run – anything that brings you joy and keeps you active.

Eat well. Strive to eat nutritious foods, including lots of fruits and vegetables and stay hydrated with water.
Caregiver fatigue is common, especially among family caregivers. However, knowing the signs of burnout, using available resources, and practicing good self-care habits can help you stay healthy – both physically and emotionally.
Careforth helps families by supporting those who care for their loved ones at home. Learn more about our coaching and support programs for caregivers and how they could help you.
---
More insights like this:
3 Ways to Strengthen Caregiver Mental Health

Being a caregiver often comes with many anxieties and challenges that one must navigate. Sometimes these outcomes can affect a caregiver's mental health. Caregiving often results in chronic stress, which negatively impacts a caregiver's physical and mental health. Moreover, nearly 33% of unpaid caregivers reported experiencing mental or behavioral health symptoms such as…

Read more

: 3 Ways to Strengthen Caregiver Mental Health

Caregiver Nation: A Pivotal Moment for Family Caregiving in the U.S.

This year's National Family Caregivers Month signifies a crucial turning point in the history of family caregiving policies and awareness. From advancements at the state level to federal initiatives, there's a growing commitment to addressing the needs of our nation's 53 million family caregivers. This positive shift is long overdue. The demands placed…

Read more

: Caregiver Nation: A Pivotal Moment for Family Caregiving in the U.S.

A Thank You Letter to Family Caregivers

In celebration of National Family Caregivers Month (NFCM), Careforth President and CEO Matt Marek shared his appreciation for family caregivers across the nation in a letter. The letter from Matt appeared in the Boston Globe, Hartford Courant, Atlanta Journal-Constitution, and the Indianapolis Star. Matt welcomes you to join Careforth in supporting the 53 million family…

Read more

: A Thank You Letter to Family Caregivers