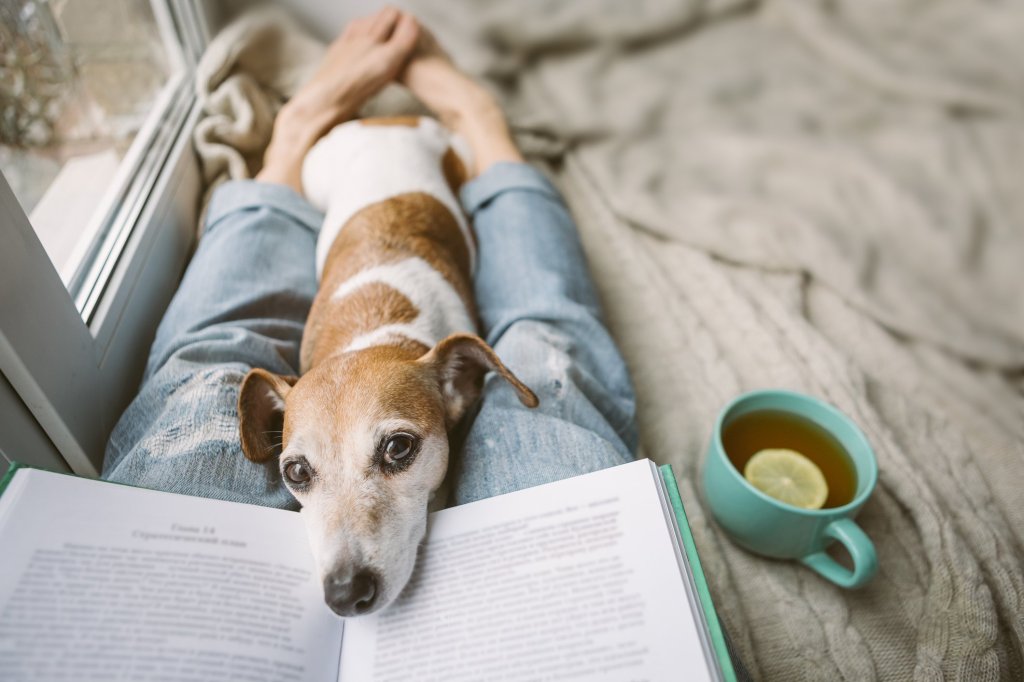 Why Caregivers Need Respite Care and How to Take Advantage
In This Article:
What is Respite Care?
How Do You Pay for Respite Care?
Benefits of Respite Care

Over 54 million people provide unpaid care for an aging or disabled loved one. For many primary caregivers, the physical, emotional, and financial toll of this work can lead to caregiver fatigue and caregiver burnout. It's important for caregivers to practice self-care, but it's often challenging to take time away from the care recipient due to lack of time or feelings of guilt. Respite care is a vital resource for caregivers, providing a break from the day-to-day demands of caregiving while offering peace of mind that their loved one is being well cared-for in a safe environment.
What is Respite Care?
Respite care provides a break for caregivers by placing the care recipient under the temporary care of another care provider for a specified time. Respite care can range from part of a day to several days or weeks, and it can be provided in a number of different settings, such as adult day care facilities, in-home care, assisted living communities, or skilled nursing facilities.
Respite care is designed to provide short-term relief for caregivers, allowing caregivers to get some much-needed rest and relaxation, travel, or attend to other duties. Respite care is a broad term that encompasses several types of care provided in various settings; it's flexible to meet the needs of the caregiver and care recipient.
For example, adult day care services are a form of respite care that allows primary caregivers to work during the day or run errands for a few hours without worrying about whether their loved one is safe. If a caregiver has to go out of town for a few days, respite care services may provide care for the care recipient in their home, or the care recipient may receive care in a senior living community and return home when their caregiver returns. On an informal basis, having another friend or loved one sit with the care recipient while the primary caregiver attends to other tasks is a form of respite care, as well.
How Do You Pay for Respite Care?
Respite care typically is not covered by private health insurance, although Medicare may pay for a respite stay of up to 5 days in a skilled nursing facility or hospital for a person receiving hospice care. In some cases, Medicaid may also pay for respite care. A long-term care insurance policy may offer some coverage for respite care services, and VA benefits offer respite care coverage for up to 30 days per year.
If you're hiring a respite care services provider, the costs are based on the number of hours or days that services are provided. These costs can vary based on the geographic area as well as by the facility. For instance, some assisted living communities may offer respite care services, and these costs can vary from company to company.
Visit our Guide to Home-Care Costs and our Financial Support for Caregivers guide for more information on financial resources and paying for various types of care, including respite care services.
Benefits of Respite Care
Respite care offers many benefits, both for family caregivers and their care recipients. Here's a look at a few of the most valuable benefits respite care provides.
Time to rest and recharge. Family caregiving is a 24/7 job, and caregivers are often reluctant to take a break, fearing that their loved one will need them when they're not available. Respite care provides a reliable, trustworthy caregiving resource that can handle all your loved one's care needs so you can take a much-needed break and keep caregiver stress and fatigue at bay.
Peace of mind. Family caregivers understand their care recipient's needs like no one else can. By placing your loved one under the care of qualified care providers for a few hours or days, you don't need to worry about whether your loved one's care needs are being met.
Social engagement. Many family caregivers spend so much time and energy providing for their loved one's needs that they neglect their own needs for social engagement, withdrawing from other family members and friends over time. Respite care allows family caregivers to spend time reconnecting with friends and loved ones to nurture other important relationships.
Opportunity to "test" senior living environments. If you've been considering senior living communities for your loved one, respite care provides a way to evaluate a community and your loved one's comfort level in a new environment. When it's time to make a decision about moving your loved one to another care setting, you'll be more informed.
Time to step out of the caregiving role. Respite care provides an opportunity for caregivers to have time to themselves periodically, allowing caregivers to maintain their sense of identity outside the caregiving role. Despite the 24/7 demands of caregiving, it's crucial for caregivers to maintain a sense of self.
For caregivers who continue to work part-time or full-time, taking advantage of respite services such as adult day care on a regular basis makes it possible for many caregivers to continue to earn an income while still serving as a primary caregiver for their aging or disabled loved one.
The role of a family caregiver is challenging and demanding, yet it's important for caregivers to take the time they need for self-care and managing other tasks. Respite care is a valuable service that makes it possible for many caregivers to manage their many responsibilities while taking care to nurture their physical and emotional health – so they can be more present and have more energy when tending to their care recipient's needs.
---
More insights like this:
3 Ways to Strengthen Caregiver Mental Health

Being a caregiver often comes with many anxieties and challenges that one must navigate. Sometimes these outcomes can affect a caregiver's mental health. Caregiving often results in chronic stress, which negatively impacts a caregiver's physical and mental health. Moreover, nearly 33% of unpaid caregivers reported experiencing mental or behavioral health symptoms such as…

Read more

: 3 Ways to Strengthen Caregiver Mental Health

Caregiver Nation: A Pivotal Moment for Family Caregiving in the U.S.

This year's National Family Caregivers Month signifies a crucial turning point in the history of family caregiving policies and awareness. From advancements at the state level to federal initiatives, there's a growing commitment to addressing the needs of our nation's 53 million family caregivers. This positive shift is long overdue. The demands placed…

Read more

: Caregiver Nation: A Pivotal Moment for Family Caregiving in the U.S.

A Thank You Letter to Family Caregivers

In celebration of National Family Caregivers Month (NFCM), Careforth President and CEO Matt Marek shared his appreciation for family caregivers across the nation in a letter. The letter from Matt appeared in the Boston Globe, Hartford Courant, Atlanta Journal-Constitution, and the Indianapolis Star. Matt welcomes you to join Careforth in supporting the 53 million family…

Read more

: A Thank You Letter to Family Caregivers