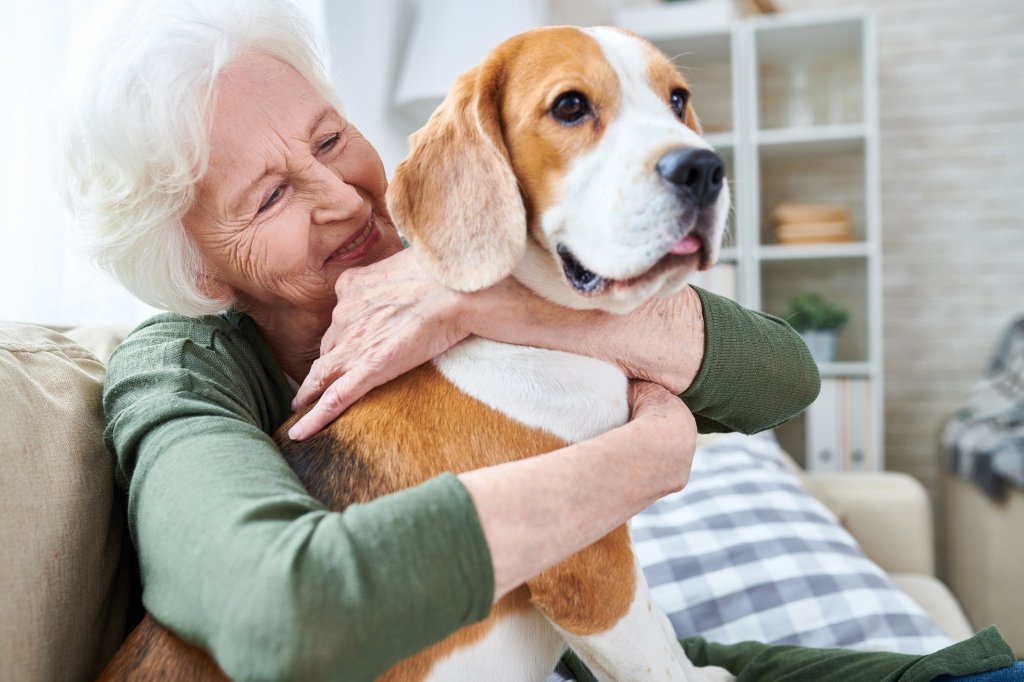 Companion Care vs. Personal Care
You help your aging loved one whenever you have the time, but lately you've noticed they need more help than you're able to provide alone. Between bathing, feeding, running errands and even socializing, it's hard to do it all. Generally, family caregivers in your situation turn to professionals who fall into one of two care categories: companion care and personal care. In this article, we'll explore the differences between companion care and personal care, and how each service could help.
Companion Care
Companion care is a type of non-medical care provided at home to seniors or those with disabilities. A companion caregiver typically provides emotional support and can assist with everyday tasks such as preparing meals and housekeeping. If you hire a companion care provider, they'll do a variety of tasks including:
Housekeeping
Preparing meals
Running errands
Transportation to and from appointments and other places
Running social activities
Household chores including doing laundry, dishes
Communicating with family members
They may visit daily, weekly, or even live on the residence — the extent of the care depends largely on the need of the individual. Should you hire a professional, they will work with you to determine your needs and create a schedule for visiting.
Personal Care
The main focus of a personal care worker is to assist with tasks involving personal hygiene, toileting, and other personal tasks. Personal care workers are often hired to provide custodial care. Whether or not they also provide assistance with every day errands is up to your discretion. Personal caregivers perform tasks that may include:
Bathing and showering
Assistance with dressing
Oral hygiene
Applying lotions and creams, hair products, etc.
Maintaining a catheter bag
Assisting you with toileting
Changing continence pads and cleaning those areas
And more
A personal care worker will get to know the patient well, taking note of their likes and dislikes, the hygiene products they prefer, and what they're comfortable with. They will work with you to determine how each task should be performed to ensure maximum comfort. You can choose between hiring a live-in carer or a visiting carer. A visiting caregiver will visit during the days and hours you specify. Your schedule can be as flexible as need be to ensure maximum comfort and the best care. A live-in carer, on the other hand, will live with you and ensure your needs are met around-the-clock.
Cost Comparison
According to the Cost of Care Survey 2018, the average national median for companion care is $4,004 a month. Depending on where you live, what you actually end up paying may be higher or lower than this amount. The number of hours you require care, the type of care required, and the time of day can also affect the price you end up paying. This amount is based on a 44-hours a week of care. If you require less, you can extrapolate the amount you'll end up paying using simple division. If your loved one needs assistance with household tasks and daily errands, the 44-hours a week is common. The average national median for a home health aide, who provides personal care, is $4,195 according to the same survey. The inconsequential increase gets you many of the same services provided by a companion caregiver with the added benefit of personal care. To put this price difference into perspective, when broken down into hourly rates, companion care comes in at $21.00 an hour while personal care is $22.00 an hour. To highlight the differences in price depending on the state, we'll use Washington and Louisiana as examples. Per month, you will spend only $3,051 in Louisiana for both personal and companion care. In Washington, these prices shoot up to $5,339, respectively. You can see how your location makes a huge difference.
Does Your Loved One Require Extra Care?
Hiring a care worker to help you care for your loved one, regardless of their type, allows seniors to stay in their homes longer, and allows you to receive the extra support you need. It's a worthwhile investment that can help your loved one remain healthy and happy long into their golden years, particularly with the right supportive care. For families who have obligations keeping them from providing the necessary care, these services are invaluable.
---
More insights like this:
3 Ways to Strengthen Caregiver Mental Health

Being a caregiver often comes with many anxieties and challenges that one must navigate. Sometimes these outcomes can affect a caregiver's mental health. Caregiving often results in chronic stress, which negatively impacts a caregiver's physical and mental health. Moreover, nearly 33% of unpaid caregivers reported experiencing mental or behavioral health symptoms such as…

Read more

: 3 Ways to Strengthen Caregiver Mental Health

Caregiver Nation: A Pivotal Moment for Family Caregiving in the U.S.

This year's National Family Caregivers Month signifies a crucial turning point in the history of family caregiving policies and awareness. From advancements at the state level to federal initiatives, there's a growing commitment to addressing the needs of our nation's 53 million family caregivers. This positive shift is long overdue. The demands placed…

Read more

: Caregiver Nation: A Pivotal Moment for Family Caregiving in the U.S.

A Thank You Letter to Family Caregivers

In celebration of National Family Caregivers Month (NFCM), Careforth President and CEO Matt Marek shared his appreciation for family caregivers across the nation in a letter. The letter from Matt appeared in the Boston Globe, Hartford Courant, Atlanta Journal-Constitution, and the Indianapolis Star. Matt welcomes you to join Careforth in supporting the 53 million family…

Read more

: A Thank You Letter to Family Caregivers