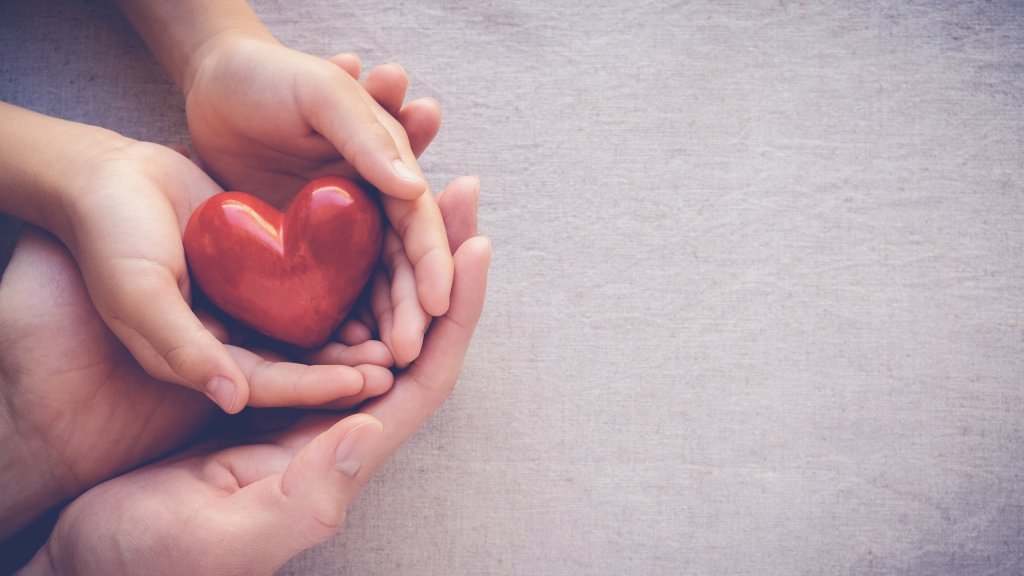 Coping Strategies for Cerebral Palsy Caregivers
While
children and adults with cerebral palsy
have varying degrees of limitations and abilities, some individuals need a lot of care and cannot live independently. Caring for these people is an important job and can be rewarding, both for professional caregivers and family members. On the other hand, caring for someone, even someone you love, can be difficult. Caregivers often need help too, and it is important to understand how to cope when the job gets tough.
Care for Those with Cerebral Palsy
Cerebral palsy caregivers play an important role in the lives of their charges. As a condition that largely affects muscles and the ability to move, individuals with moderate to severe disabilities really rely on their caregivers to be mobile and to complete ordinary, daily activities. Caregivers are needed to help these individuals get dressed, bathe, eat, get to school, and do so many other ordinary activities. Some need assistance a few hours a day, while others need round-the-clock care.
How to Cope as a Caregiver
Caregivers have an important job, but they are vulnerable to stress, fatigue, depression, and burnout. Caring for someone else takes a toll on the professional and family caregiver. If you are caring for a child or adult with cerebral palsy, you may at times feel burned out, stressed out, and at the end of your rope, but there are strategies you can use to keep yourself healthy and happy while still providing excellent care:
Rely on a support system. When facing any difficult situation, having people around you to support you makes it easier. Whether you have one or two trusted friends or a large network of other caregivers, rely on these people to listen to you, step in and help as needed, and to just be there when you need them.
Engage in self-care. Just because you provide care to someone else, who is more limited than you, doesn't mean you don't also need care. Self-care is important to avoiding stress and burn out, and it may include taking a day off, getting enough exercise, eating well, or even working with a therapist.
Be aware of compassion fatigue. A common problem for cerebral palsy caregivers is that they get fatigued physically and emotionally. The latter can be harder to understand, but if you can catch it early you can take steps to refresh and re-engage. Compassion fatigue may cause emotional numbness, self-destructive behaviors, lack of engagement with your charge, and other troubling signs.
Bring in help. Sometimes one caregiver just isn't enough. Family caregivers, especially parents of children with severe cerebral palsy, often make the mistake of trying to do it all. Children and adults that need a lot of care likely need more than one caregiver. Look for resources through your health insurance, non-profit groups, and community organizations to hire a part-time, supplemental caregiver.
Caring for someone with cerebral palsy may be an important job, but it isn't always an easy one. If you care for an individual with cerebral palsy, be aware that you may suffer from stress, compassion fatigue, and other issues, and that this is completely normal. Use these coping strategies to help minimize the complications of being a caregiver. Alex is an editor at Cerebralpalsyguidance.com. His life with cerebral palsy began when he was born premature in early March of 1963. He was born eight weeks before his due date. When he was placed in an incubator in a Miami hospital's maternity ward, the attending nurse forgot to turn on the oxygen supply. As a result, he suffered irreversible damage to the motor control center of his brain and was diagnosed with cerebral palsy some months later. Despite this, he has overcome many physical and emotional obstacles and is now a freelance writer for Examiner.com.
---
More insights like this:
3 Ways to Strengthen Caregiver Mental Health

Being a caregiver often comes with many anxieties and challenges that one must navigate. Sometimes these outcomes can affect a caregiver's mental health. Caregiving often results in chronic stress, which negatively impacts a caregiver's physical and mental health. Moreover, nearly 33% of unpaid caregivers reported experiencing mental or behavioral health symptoms such as…

Read more

: 3 Ways to Strengthen Caregiver Mental Health

Caregiver Nation: A Pivotal Moment for Family Caregiving in the U.S.

This year's National Family Caregivers Month signifies a crucial turning point in the history of family caregiving policies and awareness. From advancements at the state level to federal initiatives, there's a growing commitment to addressing the needs of our nation's 53 million family caregivers. This positive shift is long overdue. The demands placed…

Read more

: Caregiver Nation: A Pivotal Moment for Family Caregiving in the U.S.

A Thank You Letter to Family Caregivers

In celebration of National Family Caregivers Month (NFCM), Careforth President and CEO Matt Marek shared his appreciation for family caregivers across the nation in a letter. The letter from Matt appeared in the Boston Globe, Hartford Courant, Atlanta Journal-Constitution, and the Indianapolis Star. Matt welcomes you to join Careforth in supporting the 53 million family…

Read more

: A Thank You Letter to Family Caregivers