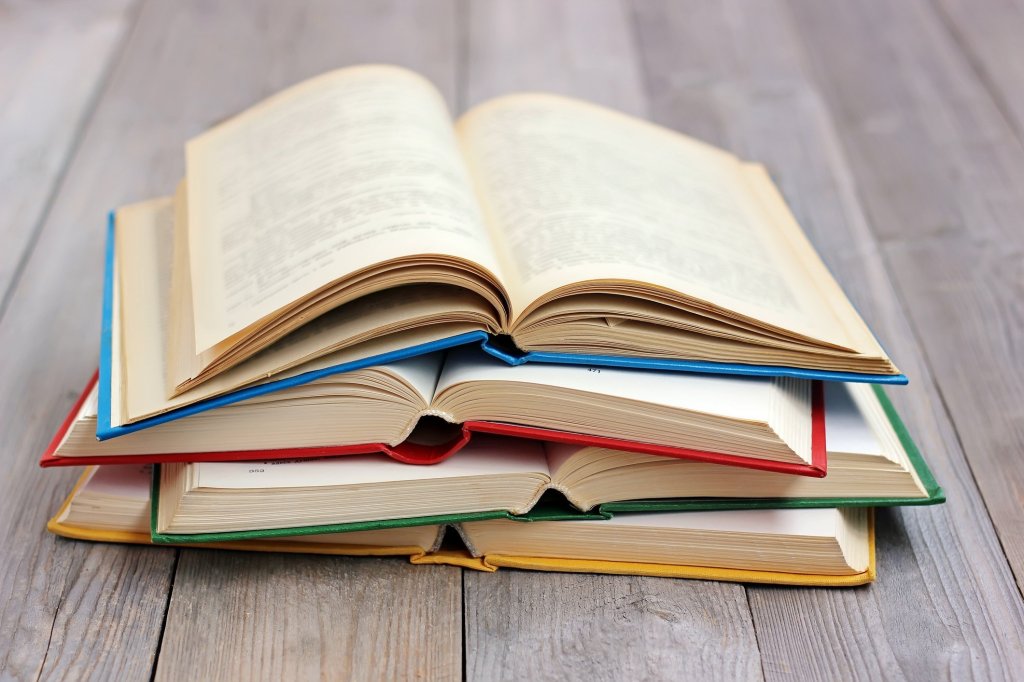 The Best Dementia Books: 50 Essential Reads for Anyone Coping with Alzheimer's Disease or Dementia
If you or a loved one has been diagnosed with dementia or Alzheimer's disease, you likely have countless questions. Family members of dementia patients want as much information as possible about a plethora of topics including how to provide support, how to
plan for the future
, how to go about getting the best treatments, and how to handle the
emotional impact
of the diagnosis. Doctors, support groups, and organizations guide families through the stages of dementia and are helpful
resources.
Books are another helpful resource for families living with a dementia diagnosis. Authors include medical professionals, counselors, nurses, and family members who have first-hand experience with people coping with Alzheimer's disease or dementia. They share their knowledge, experiences, and personal stories of caring for and living with dementia patients to provide readers with information and a better sense of what it is like to love and support someone with the disease. If you are looking for more information about dementia, browse through our top book picks. We have included those that made bestseller lists, earned high ratings by readers, won awards, or were written by experts and loved ones who share insights into supporting and caring for someone with dementia. Please note, our top 50 dementia books are not ranked in order of value or quality; rather, we have listed them in alphabetical order for easy reference.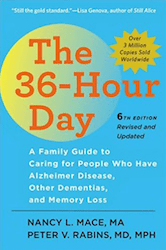 Written by Nancy L. Mace and Peter V. Rabbins, The 36-Hour Day now is in its sixth edition. Completely revised and updated, this book has sold more than 3 million copies around the world and continues to be a top resource for those caring for people with Alzheimer's disease and other forms of dementia. The 36-Hour Day guides family members and caregivers through coping with the challenges of dementia while addressing their personal needs and emotions. Cost:
eBook: *Approx. $9.18
Hardcover: *Approx. $51.96
Paperback: *Approx. $13.89
@StopAgingNow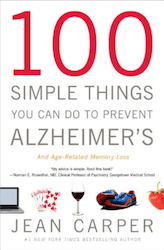 Jean Carper, best-selling author, columnist, and radio talk show host, is an authority on health and nutrition. She also is the founder of Stop Aging Now, a company that provides natural solutions for living long, healthy lives. Carper's dementia book, 100 Simple Things You Can Do to Prevent Alzheimer's and Age-Related Memory Loss, explores preventive actions people can take to slow or avoid the on-set of Alzheimer's and other forms of dementia. Cost:
eBook: *Approx. $9.99
Paperback: *Approx. $8.57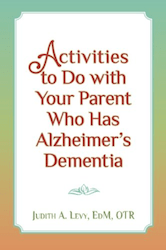 Judith A. Levy is an occupational therapist who became the daughter of an Alzheimer's patient. In Activities to Do with Your Parent Who Has Alzheimer's Dementia, Levy users her personal and professional experiences to support readers who are in a similar situation. She shares activities that promote patients' abilities to care for themselves, remain mobile, and continue to socialize. She also describes how to create an environment that supports parents with dementia. The book contains more than 50 activities, activity assessment forms, ideas for preventing caregiver burnout, and much more. Cost:
Kindle Edition: *Approx. $7.99
Paperback: *Approx. $13.42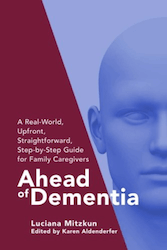 Luciana Mitzkun's guide for families caring for dementia patients provides an authentic look into managing symptoms, securing future care, and avoiding common mistakes as the disease progresses. Caregivers also will learn how to care for themselves while caring for their loved one, thanks to the concise information and meaningful anecdote included in the book. Busy caregivers appreciate the straightforward nature of Mitzkun's writing. Cost:
eBook: *Approx. $6
Paperback: *Approx. $20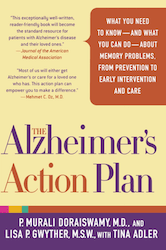 Dr. P. Murali Doraiswamy is a psychiatrist in the Duke Health system who serves as a brain health adviser for Men's Health magazine and a health care expert panelist for The Wall Street Journal. He also co-authored The Alzheimer's Action Plan with Lisa P. Gwyther and Tina Adler. This dementia book combines Dr. Doraiswamy's medical insights with social worker Lisa P. Gwyther's experience in working with families impacted by Alzheimer's disease. Readers will understand how to determine whether their loved one's memory loss is a symptom of Alzheimer's and how to help her receive effective medical treatments as the disease progresses. Cost:
eBook: *Approx. $9.99
Paperback: *Approx. $12.21
@ForDummies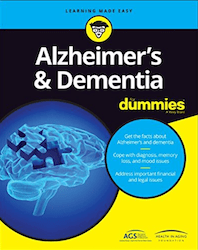 Part of a growing For Dummies library, Alzheimer's and Dementia for Dummies is a reader-friendly, authoritative guide written to help loved ones of people recently diagnosed with dementia or Alzheimer's understand what lies ahead for the patient and the family. Readers will learn what they can expect after the diagnosis, tips to remember while providing care for their loved one, and how to help manage the symptoms of the disease. Readers also find themselves returning to the book for helpful information throughout the journey through dementia. Cost:
eBook: *Approx. $14.39
Paperback: *Approx. $17.44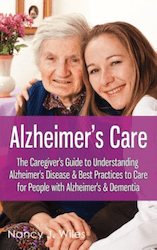 Alzheimer's Care is a dementia book by Nancy J. Wiles that provides a look into Alzheimer's for caregivers who want to know more about the signs and symptoms of the disease, how to help patients keep their memories for as long as possible, and much more. The book provides a comprehensive overview into dementia and Alzheimer's and answers the questions caregivers have but aren't sure how to ask when faced with caring for a loved one with the disease. Cost:
eBook: *Approx. $4.97
Paperback: *Approx. $9.99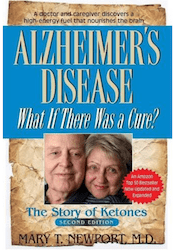 Dr. Mary Newport cared for her husband Steve until he succumbed to Alzheimer's disease in January 2016. She shares her family's story in Alzheimer's Disease: What If There Was a Cure? The Story of Ketones. Dr. Newport's book also offers insight into dietary interventions that may help patients with Alzheimer's, dementia, and other neurodegenerative diseases. Available in its second edition, Alzheimer's Disease: What If There Was a Cure delves into possible causes of the disease and the ways in which fatty acid therapy may help. Cost:
eBook: *Approx. $14.99
Paperback: *Approx. $11.90
@mariashriver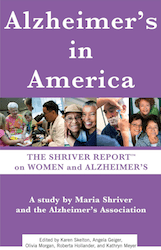 Journalist and author Maria Shriver is on a mission "to wipe out Alzheimer's disease once and for all because it is destroying millions of lives." Her father was diagnosed with the disease, and she has been working for a cure ever since. Her book, Alzheimer's In America: The Shriver Report on Women and Alzheimer's, reports that two-thirds of Alzheimer's patients are women and includes essays by public figures and non-famous Americans who share their struggles with dementia from a range of perspectives. The book also considers the nation's response to the Alzheimer's epidemic and the caregiving crisis. Cost:
eBook: *Approx. $9.99
Paperback: *Approx. $6.94
@Bsmithstyle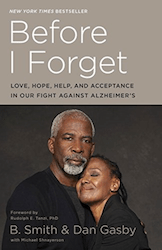 Smith has worn many hats including restaurateur, magazine publisher, and celebrity chef. Now, she also bears the title of Alzheimer's patient. Before I Forget: Love, Hope, Help, and Acceptance in Our Fight Against Alzheimer's is written by B. and her husband Dan in conjunction with Vanity Fair contributing editor Michael Shnayerson to share B. and Dan's experiences with the disease along with practical advice for handling the reality of living with it each day. This book shares lessons, tips, and hope for families that love and care for someone with dementia. Cost:
eBook: *Approx. $10.99
Paperback: *Approx. $9.96
@BestFriendsApp Co-authors Virginia Bell and David Troxel guide readers through applying the core principles of their Best Friends approach to caring for someone with dementia in The Best Friends Approach to Dementia Care. Bell is considered a pioneer in dementia care and established one of the first dementia-specific adult day programs. Troxel is a consultant on dementia for the long-term care industry and an accomplished trainer in Alzheimer's care. Their dementia book provides a roadmap for using their relationship-centered approach to dementia care, which includes respect, empathy, support, trust, and humor to minimize challenging behaviors and create activities to promote engagement.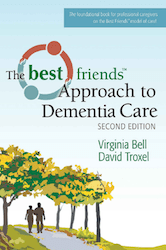 Cost:
eBook: *Approx. $21.49
Paperback: *Approx. $32.31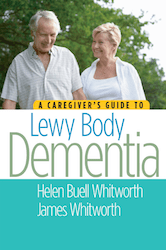 Written by Helen Buell Whitworth and James Whitworth, A Caregiver's Guide to Lewy Body Dementia provides a comprehensive overview of one of the leading causes of degenerative dementia in the elderly. Readers appreciate the accessible writing style of the book and the personal examples of this specific type of dementia, which often is confused with Alzheimer's or Parkinson's disease. A Caregiver's Guide to Lewy Body Dementia is a helpful resource for caregivers, family members, and other loved ones who want to understand more about the disease and how to support someone who is afflicted with it. Cost:
eBook: *Approx. $13.20
Paperback: *Approx. $13.89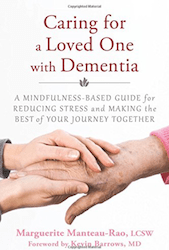 Caregivers often struggle with taking care of themselves while caring for a loved one with dementia. Author Marguerite Manteau-Rao offers a compassionate guide for caregivers who struggle with managing their emotions and their stress levels while supporting and caring for a loved one with the disease. Manteau-Rao focuses on effective mindfulness-based dementia care that empowers caregivers to calmly and compassionately communicate with and care for loved ones while minimizing stress. Cost:
eBook: *Approx. $9.99
Paperback: *Approx. $14.40
@amynewmark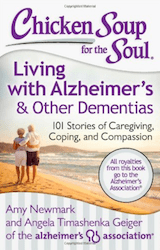 One of several Chicken Soup for the Soul books, this dementia book by Amy Newmark and Angela Timashenka Geiger is a joint project with the Alzheimer's Association, and all royalties from it go to the organization. Chicken Soup for the Soul: Living with Alzheimer's & Other Dementias includes 101 stories that provide encouragement and inspiration for caregivers. Other stories are written by patients who are in the early stages of the disease and want to explain what their experiences are like. Cost:
eBook: *Approx. $10.99
Paperback: *Approx. $11
@mariashriver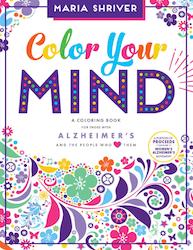 Written by Alzheimer's advocate and best-selling author Maria Shriver, Color Your Mind was created with expert insights from caregivers, neurologists, psychologist, and Alzheimer's patients. The book is intended to be a resource for caregivers and loved ones of dementia patients who want to communicate and connect with them more easily; it provides creative activities and coloring pages to spur conversation and reflection and reduce stress. The book also includes helpful information on nutrition, exercise, sleep, and other activities to make interacting with and caring for dementia patients more meaningful. Cost:
eBook: *Approx. $10.99
Paperback: *Approx. $9.96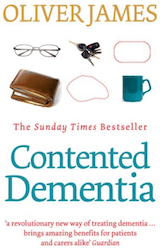 A Sunday Times bestseller, Contented Dementia by Oliver James outlines the Specialized Early Care for Alzheimer's (SPECAL) method for linking a patient's memories to daily living activities in the present. This method empowers patients and their caregivers to improve the quality of life for the patient. Contented Dementia uses real-world examples and details tested methods to assist caregivers in providing better care for their loved ones. Cost:
eBook: *Approx. $12.49
Paperback: *Approx. $18.67
@JoleneBrackey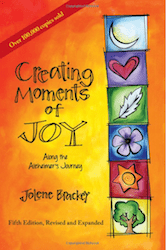 Now in its fifth edition, Creating Moments of Joy Along the Alzheimer's Journey is intended to be a guide for families and caregivers who want to improve patients' lives by making their daily moments more joyful. An Amazon bestseller, this dementia book offers solutions for people affected by Alzheimer's who are looking for inspiration. Author Jolene Brackey shares her practical advice and encouragement, along with a healthy dose of humor, throughout the book. Cost:
eBook: *Approx. $13.99
Paperback: *Approx. $22.50
@Jarem_S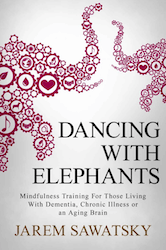 Jarem Sawatsky is a professor, author, and researcher who was diagnosed with Huntington's disease. He hopes to help others who have been diagnosed with dementia or a chronic illness to live life to the fullest by sharing stories, insights, and discussions with chronic disease experts in Dancing with Elephants. Sawatsky's personal stories not only will help dementia patients and their loved ones understand what their diagnosis means but also will provide the support they need to face it. Cost:
eBook: *Approx. $3.99
Paperback: *Approx. $16.20
Written by Dr. G. Allen Power, Dementia Beyond Disease: Enhancing Well-Being examines how to enhance dementia patients' and caregivers' lives. The revised edition of this dementia book includes up-to-date facts, studies, and more to help readers understand that alternative, proactive approaches to meeting dementia patients' lives are more effective than strictly drug-based or holistic treatments. The book is full of real-life stories that emphasize the well-being approach to dementia care and explain how the treatment method makes life better for everyone affected by the disease. Cost:
eBook: *Approx. $22.99
Paperback: *Approx. $38.99
@MarcAgronin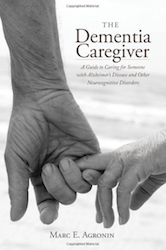 Dr. Marc Agronin is a nursing-home psychiatrist who wrote The Dementia Caregiver by drawing on his personal experiences in working with the elderly. This book serves as a guide for caregivers of patients with Alzheimer's or dementia and reminds readers of the importance of taking care of themselves as they provide care to their loved one. It also provides an overview of the ways in which dementia changes the patient and resources caregivers can rely on as they care for their loved one. Cost:
eBook: *Approx. $18.70
Paperback: *Approx. $34.79
Written for caregivers of dementia patients, The Dementia Concept contains three parts: Understand, which shares dementia signs, symptoms, and stages; Connect, which explores the core principles of connecting to dementia patients; and Engage, which helps readers apply principles of the Dementia Concept to specific events and interactions. Writer Joshua J. Freitas intends for the guide to be a resource for caregivers looking to improve life for the individuals for whom they care. Cost: Paperback: *Approx. $15.99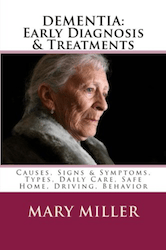 Author Mary Miller's dementia textbook is an informational resource that helps readers understand more about the disease and its various forms. Appropriate for individuals recently diagnosed with dementia and their caregivers, Dementia: Early Diagnosis & Treatments: Causes, Signs & Symptoms, Types, Daily Care, Safe Home, Driving, Behavior covers diagnosis, treatments, risk factors, activities to slow the progression of the disease, tips for providing daily care and creating a safe home environment, and much more. Cost:
eBook: *Approx. $1.98
Paperback: *Approx. $8.65
@JudyCornishDAWN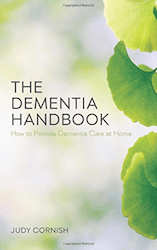 Author Judy Cornish is the founder of the Dementia & Alzheimer's Wellbeing Network (DAWN). Her empathetic approach to dementia care includes helping caregivers use methods that ease emotional distress and solve behavioral challenges. The DAWN Method specifically helps caregivers support dementia patients in ways that reduce fear, anger, and frustration. The book guides caregivers through the method and serves as a support for families and caregivers of those with dementia. Cost:
eBook: *Approx. $10.99
Paperback: *Approx. $9.96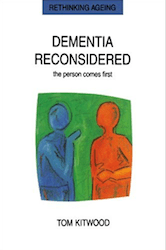 In Dementia Reconsidered: The Person Comes First, author Tom Kitwood breaks from traditional thinking about the disease and uses his research and experience to demonstrate that people with dementia can have a better quality of life. He looks at the individuals with the disease in order to present a complete picture of it. This readable dementia book includes real-life situations and explores an alternative to the medical model of the disease. Cost: Paperback: *Approx. $34.25
Dr. J. Eric Ahlskog, professor of neurology at the Mayo Medical School and former chair of the Mayo Clinic Neurology Section of Movement Disorders in Rochester, Minnesota, details treatments for patients with dementia with Lewy Bodies or Parkinson's Disease with dementia in this dementia book. Dr. Ahlskog put his 30+ years of clinical work and research at the Mayo Clinic to work when writing the book as a guide for families and caregivers of patients with these particular conditions. Family members and patients will gain the information they need to ask questions and hold discussions with doctors after reading this guide. Cost:
eBook: *Approx. $14.74
Hardcover: *Approx. $36.93
@JohnSwintonAbdn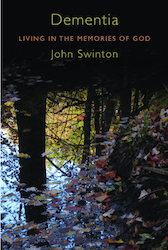 Professor John Swinton uses his background in nursing, ministry, and healthcare chaplaincy to conduct research on the relationship between spirituality and disease. In Dementia: Living in the Memories of God, Swinton explores two main questions for people living with the disease: Who am I when I've forgotten who I am? and What does it mean to love God and be loved by Him when I have forgotten who God is? The book puts forth Swinton's practical theology of dementia for caregivers, dementia patients, and others who offer them love, support, and guidance. Cost:
eBook: *Approx. $14.49
Paperback: *Approx. $15.70
@LaurenJKessler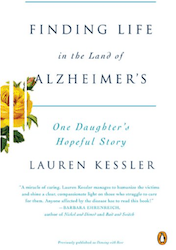 Award-winning author Lauren Kessler wanted to better understand dementia when her mother was diagnosed with Alzheimer's, so she became a caregiver at an Alzheimer's facility to learn more. Kessler learned a great deal that challenged her perceptions of the disease, and she wrote about the lessons she learned in the hardcover book Dancing with Rose, which became the paperback Finding Life in the Land of Alzheimer's: One Daughter's Hopeful Story. In either form, the book takes an optimistic view of the disease and provides solutions for caregivers of individuals with dementia. Cost:
eBook: *Approx. $12.99
Paperback: *Approx. $9.75
@ElaineColette
Author Elaine C. Pereira is an occupational therapist who became a caregiver to her mother when she was diagnosed with dementia. She weaves a funny, yet powerful story that includes her mistakes, insights, and successful intervention strategies with her mother to help readers in their own journeys with dementia. I Will Never Forget: A Daughter's Story of Her Mother's Arduous and Humorous Journey Through Dementia is a 2014 finalist for the Beverly Hills Book Awards in the best new non-fiction and aging categories and a winner of the 2013 National Indie Excellence Awards Contest in the aging category. Cost: Paperback: *Approx. $14.13
@Keeping_Mum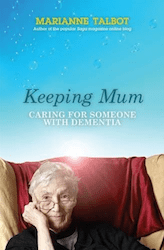 Author Marianne Talbot cared for both of her parents when they were diagnosed with dementia. After her mother died in 2009, Talbot wrote Keeping Mum: Caring for Someone with Dementia. The book grew from blog posts Talbot wrote for Sara Magazine online, which she wrote during the last five years of her mother's life while she was living with Talbot. Talbot also includes tips and advice for caregivers of someone with dementia in addition to resources to help them through the stages of providing care and to understand they are not alone. Cost:
eBook: *Approx. $14.95
Paperback: *Approx. $12.56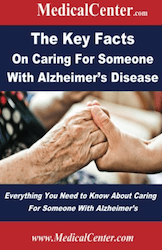 An easy-to-read dementia book, The Key Facts on Caring for Someone with Alzheimer's Disease provides key information for caregivers and guides readers through providing the best care for their loved ones with the disease. The guide is appropriate for patients who want to understand their treatment. The book also includes activities, resources, and tips for making patients' lives better and. Cost:
eBook: *Approx. $5.95
Paperback: *Approx. $7.95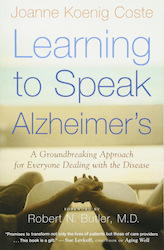 In her dementia book, author Joanne Koenig Coste looks at practical approaches to the well-being of patients and caregivers affected by Alzheimer's. The book places emphasis on relating to patients where they are in their own reality and includes methods for enhancing communication between caregivers and patients. The book also includes practical tips for coping with the diagnosis and adjusting to life with the disease, helping patients talk about their illness, facing the challenges of driving, and dealing with the progression of the disease. Cost:
eBook: *Approx. $10.99
Paperback: *Approx. $9.96
@seniorjourneys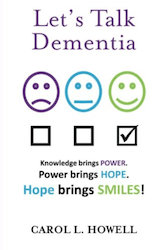 Carol Howell is a certified dementia specialist who cares for her mother as she lives with advancing Alzheimer's. The Amazon bestselling author shares her experiences and hands-on tips in Let's Talk Dementia: A Caregiver's Guide. The book focuses on Howell's motto, "Knowledge brings POWER. Power brings HOPE, and HOPE brings SMILES" because she wants others to understand that laughing is an important part of providing care to someone with dementia. Ideal for families affected by the disease, Let's Talk Dementia is a resource on the various types of dementia that presents medical information in an accessible way while offering support and humor for caregivers. Cost: Paperback: *Approx. $14.99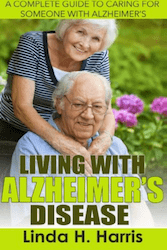 A resource for Alzheimer's patients and their caregivers, Living with Alzheimer's Disease contains current information on all aspects of the disease. Filled with compassionate insights, the book explores the initial signs of the disease, its various stages and symptoms, and treatment options. It also provides information on diet modifications that may reduce symptoms. Cost: Paperback: *Approx. $10.95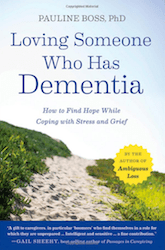 Dr. Pauline Boss provides research-based tips for dementia caregivers in Loving Someone Who Has Dementia. Her book is not the typical book for caregivers, however; rather than focusing caregiving techniques that are at the heart of other dementia books, Loving Someone Who Has Dementia centers on managing chronic stress and grief. Appropriate for anyone affected by dementia, the book helps readers find hope even when they feel as though they already have lost their loved one to the disease. Cost:
eBook: *Approx. $10.61
Paperback: *Approx. $11.17
@GaryJoeLeBlanc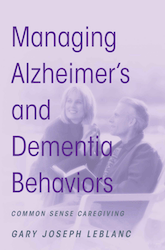 Author Gary Joseph LeBlanc is a certified dementia communication specialist who has personal experience as a caregiver for his father with Alzheimer's disease and his mother with vascular dementia. LeBlanc understands the daily challenges and emotional struggles of caring for a dementia patient, and he shares his knowledge in Managing Alzheimer's and Dementia Behaviors in the hopes that it equips healthcare professionals and family caregivers with the right tools to provides the best possible care for patients with dementia. He reminds readers that communication is key in providing quality care and that common sense and love are key ingredients in doing so. Cost:
eBook: *Approx. $0.99
Paperback: *Approx. $10.95
@GerdaMSaunders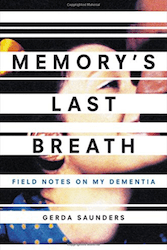 A former university professor, Gerda Saunders shares her personal journey with dementia in Memory's Last Breath. The book is based on notes she keeps in her journal as she manages life with short-term memory loss and provides a first-hand account into her investigation into the brain and its mysteries. Written without self-pity, Memory's Last Breath helps readers understand exactly what happens to dementia patients as the disease takes hold. Cost:
eBook: *Approx. $13.99
Hardcover: *Approx. $18.36
@Mommyhero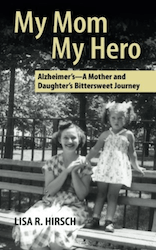 A successful blogger, Lisa R. Hirsch writes for healthcare websites and has been published in inspirational books for women. My Mom, My Hero is her first published book, which details her experiences with her mother after she was diagnosed with Alzheimer's. An Amazon bestseller in the Memoirs category, this dementia book includes entries from Lisa's blog and is inspirational for caregivers of loved ones with the disease. Cost:
eBook: *Approx. $10.99
Paperback: *Approx. $9.96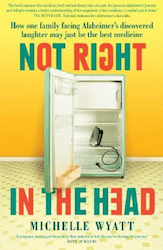 An unusually humorous and heartwarming dementia book, Not Right in the Head explores author Michelle Wyatt's family's experiences in caring for her mother after she developed Alzheimer's like her grandmother. Wyatt explains that the family coped best when they allowed themselves to enjoy the funny side of the disease. Yet, the memoir also provides insight into compassionate, effective care for people affected by dementia. Cost: Paperback: *Approx. $14.91
@laurawtown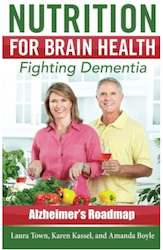 Some studies suggest that nutrition plays a role in dementia. In Nutrition for Brain Health, authors Laura Town, Karen Kassel, and Amanda Boyle discuss the nutritional changes people can make to promote brain health and possibly lower the risk of developing dementia and slow the progression of the disease in those already diagnosed with it. The book presents guidelines for maintaining brain health and combatting the onset of dementia as well as tips for helping people in the later stages of the disease get adequate nutrition even when eating becomes challenging. Cost: Paperback: *Approx. $5.99
@OnPlutoOB
Author and award-winning investigative reporter Greg O'Brien is living with early-onset Alzheimer's. He writes about his journey in On Pluto: Inside the Mind of Alzheimer's with hope and humor while being frank about his truth. While O'Brien recognizes his pending decline as the disease progresses, he provides a guide for fighting the disease and learning to live with it rather than giving up. Cost:
eBook: *Approx. $9.99
Paperback: *Approx. $14
@CarlenMaddux
Carlen Maddux's wife, Martha, received her Alzheimer's diagnosis mere days after she turned 50. The journalist and editor writes about their journey and its ups and downs in a heart-warming, thought-provoking manner. The book details the path that took them around the world as they learned to cope with and live with the disease as a patient, caregiver, and parents to three young children. Cost: Paperback: *Approx. $10.72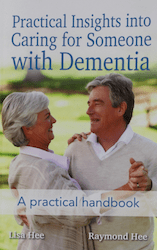 Reviewed by family members of people with dementia who point to the book as one that they wish they had read as they journeyed through dementia with loved ones, Practical Insights into Caring for Someone with Dementia is designed to be just that. Authors Lisa and Raymond Hee intend for the book to be a practical handbook for anyone who is affected by or works with those living with dementia and is based on more than forty years of experience in caring for people with dementia. Full of practical advice, tips for encouraging patients to enjoy their daily lives, and tricks for conversing with patients, Practical Insights into Caring for Someone with Dementia is an incredibly helpful resource. Cost:
eBook: *Approx. $9.99
Paperback: *Approx. $14.99
@GBFAI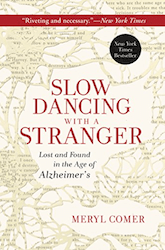 Meryl Comer is an Emmy award-winning journalist and president and CEO of the Geoffrey Beene Foundation Alzheimer's Initiative. An Alzheimer's advocate, Comer shares the personal, raw account of her husband's battle with the disease in Slow Dancing with a Stranger. This book is honest and reveals the reality and responsibility caregivers face each day as they care for loved ones with dementia. The book also shares insights and guidance for those looking for solutions to Alzheimer's challenges and serves as a call to action for more research and a better understanding of the disease. Cost:
eBook: *Approx. $10.99
Paperback: *Approx. $11.59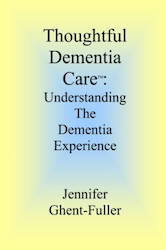 A nurse in Canada for more than 25 years, author Jennifer Ghent-Fuller spent 11 of those years educating and offering support counseling for individuals with dementia and their loved ones and caregivers. In Thoughtful Dementia Care, she expands upon her first published paper, "Understanding the Dementia Experience." The book is easy to read and empathetically portrays how dementia patients' worlds change while offering insights for caregivers into the disease and how to provide care while managing their own emotions and grief. Cost:
eBook: *Approx. $2.99
Paperback: *Approx. $10.95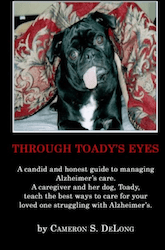 Author Cameron S. DeLong is a caregiver administrator who shares best practices in accepting an Alzheimer's diagnosis and caring for loved ones living with the disease. DeLong's dog, Toady, is her partner in teaching others how to provide love and support for Alzheimer's patients. The book is "a candid and honest guide to managing Alzheimer's care." Cost:
eBook: *Approx. $9.99
Paperback: *Approx. $27.99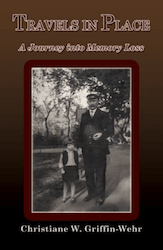 Author Christiane W. Griffin-Wehr reflects on losing her mother to dementia in Travels in Place. She shares her experiences in a humorous, honest way that helps readers understand that caregivers cannot fix the situation but can work on strengthening relationships with loved ones in the grips of the disease and accept joyful moments with love. The book helps other caregivers view difficult moments more positively and understand they have the power to improve their loved ones' lives. Cost: Paperback: *Approx. $16.95
More adult children and family members than ever before are serving as caregivers for loved ones with dementia, and An Unintended Journey looks at their needs and challenges as they struggle to make sense of the disease and how to provide the best care. Author Janet Yagoda Shagam is an experienced medical and science writer and former family caregiver who presents sensitive, complex topics in a reader friendly way as she guides caregivers through understanding the disease, their loved ones' behaviors, and the legal ramifications of caring for incompetent adults. She also covers topics such as family dynamics, caregiver burnout, elder abuse, financial challenges, and issues that arise in caring for someone with dementia. Cost:
eBook: *Approx. $11.99
Paperback: *Approx. $12.04
@rachaeldawne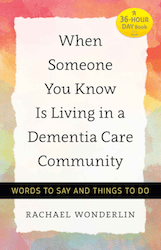 Gerontologist, dementia care expert, and dementia care blogger and author, Rachael Wonderlin offers an accessible guide to dementia in When Someone You Know is Living in a Dementia Care Community. Wonderlin acknowledges that life changes for everyone when a family member is diagnosed with dementia, and she helps caregivers manage the challenging behaviors and emotions associated with the disease. She also helps caregivers through the process of deciding whether to place a loved one in a community care facility. Cost:
eBook: *Approx. $9.99
Hardcover: $35.33
Paperback: *Approx. $15.25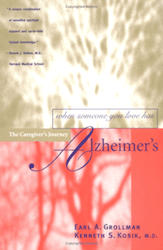 Dr. Earl A. Grollman is a certified death educator and counselor who has appeared on national television and radio shows to discuss grief and bereavement. His dementia book, When Someone You Love has Alzheimer's, provides guidance and hope. A compassionate guide, the book explores Alzheimer's diagnosis processes, the ways in which Alzheimer's affects the patient, various treatments, and the emotional challenges caregivers face. When Someone You Love has Alzheimer's also acknowledges that caregivers need to be mindful of their needs and well-being as well. Cost:
Hardcover: *Approx. $22
Paperback: *Approx. $8.63
@Kimwilliamspais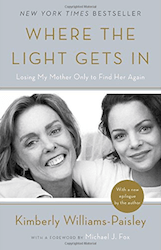 While Kimberly Williams-Paisley best may be known as an actress or wife of country star Brad Paisley, she now is known as the New York Times bestselling author of Where the Light Gets In: Losing My Mother Only to Find Her Again. Williams-Paisley's mother was diagnosed with a rare form of dementia, progressive aphasia, at the age of 62. In the book, she candidly describes her family's reactions and the ways in which they became stronger as a result of the diagnosis. The foreword is written by actor and advocate Michael J. Fox. Cost:
eBook: *Approx. $11.99
Paperback: *Approx. $10.87
---
More insights like this:
15 Tips on Transitioning a Loved One to Memory, Dementia, or Alzheimer's Care 

As a part of your journey caring for someone with dementia or Alzheimer's, there may come a time when the effects of the disease become too much for a caregiver to handle, and one must seek alternative care options. When deciding the right time to transition your loved one to memory, dementia, or…

Read more

: 15 Tips on Transitioning a Loved One to Memory, Dementia, or Alzheimer's Care 

How Caregivers Can Help a Loved One Navigate Grief Following an Alzheimer's or Dementia Diagnosis

When a loved one is diagnosed with dementia or Alzheimer's disease, there is a wave of emotions they experience, but grief is often front and center. Grief for the life they may have lived without the disease, anticipatory grief, sadness, anxiety and much more. Regardless of your role in the caregiving journey, your…

Read more

: How Caregivers Can Help a Loved One Navigate Grief Following an Alzheimer's or Dementia Diagnosis

The Stages of Alzheimer's Disease: Pre-Diagnosis to Late-Stage Dementia

In This Article: Alzheimer's Disease: Prior to DiagnosisAlzheimer's Disease: Early-Stage DementiaAlzheimer's Disease: Mid-Stage DementiaAlzheimer's Disease: Late-Stage DementiaHow Do You Know What Stage of Alzheimer's Disease a Person Is In?A Roadmap for Care Moving Forward

Read more

: The Stages of Alzheimer's Disease: Pre-Diagnosis to Late-Stage Dementia