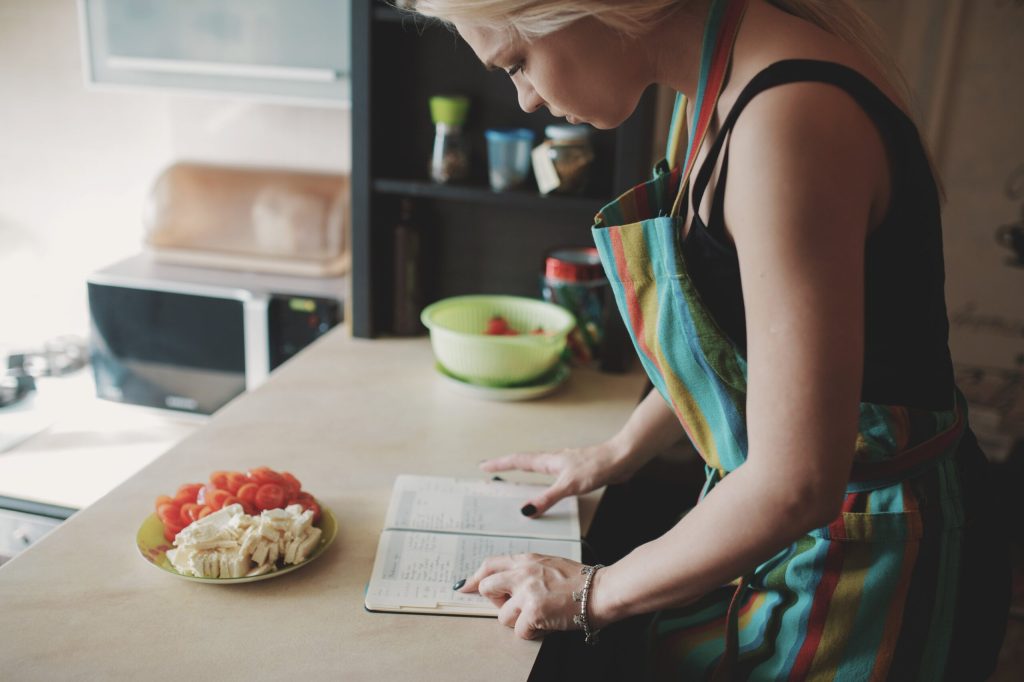 Easy Recipes for Caregivers
Good nutrition is crucial for older adults and seniors who are trying to stay healthy or recover from illness. If you're a caregiver, you may
feel overwhelmed
handling daily tasks on behalf of your loved one. And when it comes to mealtimes, you may be running out of ideas too. That's why we've come up with a list of recipes to help make meal planning a little easier. These recipes are not only simple, but they're also packed with essential nutrients. So here are some fabulous meal ideas for those extra busy days. (If your loved one is on a diet of pureed foods, you'll find some tasty pureed recipes in
this post
.)
Sheet Pan Shrimp Boil
Did you know your sheet pan can be used to create a ton of delicious meals? You've probably used your sheet pan to bake cookies and the odd frozen pizza. But these handy trays are so much more useful than that. We love this shrimp boil recipe from Damn Delicious. Shrimp boils are known to be messy, but Chungah Rhee's version is anything but. All you need is your sheet pan and oven. Shrimp, smoked sausage, corn, and yellow potatoes are seasoned, then cooked for just 30 minutes. You'll end up with a super delicious meal and minimal cleanup. It's a win-win for everyone!
Slow-Cooker Salsa CHILI
This simple chili recipe from Betty Crocker isn't just tasty. All the ingredients can be tossed into a slow cooker and forgotten about until dinner. We love this recipe because it includes chunky salsa, giving it that extra flavor. Chopped green chilies will give it a little kick, but you can leave them out if your loved one is sensitive to spice. You can also switch up the taste by substituting pinto beans for black. And be sure to use extra lean ground beef so you can keep cholesterol levels in check.
Bean, Kale, and Egg Stew
If you're caring for someone who doesn't eat meat, you can make sure they're still getting enough protein with this vegetarian meal from the Food Network. You'll be happy to know it's also high in calcium, iron and Vitamin C. Beans, eggs kale and cheese are thrown together in this tasty, nutrient-dense stew. When preparing, be sure to use a low-sodium broth and soy sauce. Although this meatless dish may not seem filling, the addition of whole grain bread on the side makes it quite hearty.
Strawberry Avocado Spinach Salad
This easy salad is great for lunch but works well for dinner too. Spinach is an excellent source of calcium. And your loved one will get an extra boost of protein from the healthy addition of chicken. Sweet strawberries, red onion, and avocado may seem like an odd mix, but their flavors complement nicely when tossed together. We also love that this simple balsamic dressing doubles up as a marinade for the juicy chicken! As a finishing touch, feta and almonds are sprinkled on top before serving.
Beef Stew with Root Vegetables
This hearty stew is packed with flavor, and the paprika gives it a vibrant color and some added spice. Just be sure to use high-quality beef so it's tender enough for elderly teeth. The best part about this meal is that there's minimal clean-up since it can be made in one pot. Everything is simmered slowly on the stove top for about 1.5 to 2 hours. You'll know the beef is ready when it falls apart with a fork. Rich and filling, this satisfying meal will certainly bring warmth and comfort to your loved ones. Give these recipes a shot, and maybe they'll inspire you to come up with your own versions. Here are some tips to keep in mind though when preparing food for older adults:
Consider mashing vegetables since they can be hard to chew if not cooked right
If possible, try to cut down on ingredients like sugar, potassium, and starch
For patients with kidney issues, bananas, oranges, and cantaloupes should be served in moderation
One of the best ways to make cooking less challenging is to prepare meals in advance. Be on the lookout for freezer meals, one-pot dishes, and crock pot recipes. These things can cut down on cooking time, so you can spend more precious hours with your loved one instead. If you're struggling to find time to prepare healthy meals for your loved one, there are several food services for the elderly that can help, too.
---
More insights like this:
3 Ways to Strengthen Caregiver Mental Health

Being a caregiver often comes with many anxieties and challenges that one must navigate. Sometimes these outcomes can affect a caregiver's mental health. Caregiving often results in chronic stress, which negatively impacts a caregiver's physical and mental health. Moreover, nearly 33% of unpaid caregivers reported experiencing mental or behavioral health symptoms such as…

Read more

: 3 Ways to Strengthen Caregiver Mental Health

Caregiver Nation: A Pivotal Moment for Family Caregiving in the U.S.

This year's National Family Caregivers Month signifies a crucial turning point in the history of family caregiving policies and awareness. From advancements at the state level to federal initiatives, there's a growing commitment to addressing the needs of our nation's 53 million family caregivers. This positive shift is long overdue. The demands placed…

Read more

: Caregiver Nation: A Pivotal Moment for Family Caregiving in the U.S.

A Thank You Letter to Family Caregivers

In celebration of National Family Caregivers Month (NFCM), Careforth President and CEO Matt Marek shared his appreciation for family caregivers across the nation in a letter. The letter from Matt appeared in the Boston Globe, Hartford Courant, Atlanta Journal-Constitution, and the Indianapolis Star. Matt welcomes you to join Careforth in supporting the 53 million family…

Read more

: A Thank You Letter to Family Caregivers