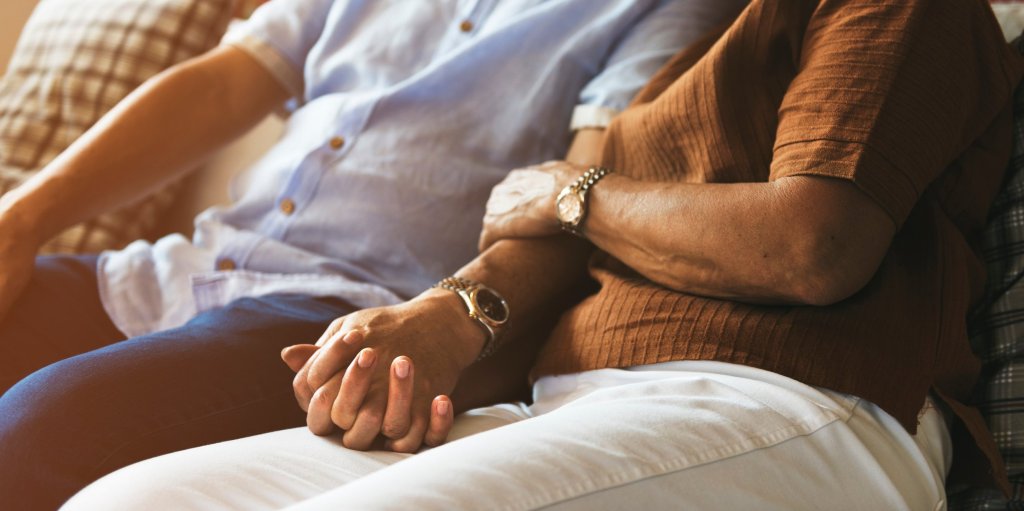 Caregiver Support Services in Indiana – How You Can Qualify, Enroll, and Get Paid
In December 2020, Indiana's Family and Social Services Administration
launched an initiative
to address an increasing need for services and supports for Hoosiers caring for a family member or friend at home during the COVID-19 public health crisis. The initiative expedites the enrollment process for a variety of Home and Community-Based Services, including
Structured Family Caregiving
, a program designed to support family members, friends, and spouses caring for loved ones at home. Read on for the answers to your questions about specifics of the program, who meets the criteria, and how to enroll.
What is Structured Family Caregiving?
Structured Family Caregiving is designed to provide you with the resources you need to provide the best possible care for your loved one or friend at home.
Caregiver Homes of Indiana
is a provider of Structured Family Caregiving operating in the state since 2013. The program includes:
Support from a team of trained professionals. Caregiver Homes Care Teams will assist you remotely with any medical or administrative issues related to caregiving. In-person home assessments are restricted during the pandemic, but will resume when it is safe to do so.
Vela, a secure collaboration app with texting and file-sharing features. This app allows you to easily communicate with Care Teams on a daily basis, so you can ask questions as soon as they arise and solve problems proactively.
A tax-free payment to offset caregiving costs. This can go towards home modifications such as a grab bar in the shower, transportation to medical appointments, and more.
How Do I Qualify for Expedited Eligibility?
Enrollment typically takes 60-90 days, but through the expedited eligibility process in Indiana,
it's possible to start receiving these services in as few as 10 days.
To qualify for the expedited program and start receiving services right away,
the person you care for must meet the following requirements
:
They are 65 or older
They are eligible for Indiana's Aged & Disabled Medicaid waiver but are not already receiving Medicaid benefits
They have an individual income of $2,349 per month or less
They do not have complex financial assets that would require a detailed review to determine eligibility
They need assistance with at least three activities of daily living such as eating, dressing, toileting, etc.
They meet the criteria listed here for the level of care known as a "Nursing Facility Level of Care" on the Aged & Disabled Waiver.
They live in one of the following counties: Boone, Clark, Elkhart, Floyd, Gibson, Hamilton, Hancock, Harrison, Hendricks, Jasper, Johnson, Joseph, Kosciusko, La Porte St., Lake, Marion, Marshall, Morgan, Newton, Perry, Porter, Posey, Scott, Shelby, Spencer, Vanderburgh, or Warrick
How Do I Apply?
Ready to learn more? If your loved one meets these eligibility requirements, or you're not sure,
please click here and fill out the form
to get in touch with us. Caregiver Homes of Indiana will respond promptly to answer your questions and guide you through the process.
---
More insights like this:
3 Ways to Strengthen Caregiver Mental Health

Being a caregiver often comes with many anxieties and challenges that one must navigate. Sometimes these outcomes can affect a caregiver's mental health. Caregiving often results in chronic stress, which negatively impacts a caregiver's physical and mental health. Moreover, nearly 33% of unpaid caregivers reported experiencing mental or behavioral health symptoms such as…

Read more

: 3 Ways to Strengthen Caregiver Mental Health

Caregiver Nation: A Pivotal Moment for Family Caregiving in the U.S.

This year's National Family Caregivers Month signifies a crucial turning point in the history of family caregiving policies and awareness. From advancements at the state level to federal initiatives, there's a growing commitment to addressing the needs of our nation's 53 million family caregivers. This positive shift is long overdue. The demands placed…

Read more

: Caregiver Nation: A Pivotal Moment for Family Caregiving in the U.S.

A Thank You Letter to Family Caregivers

In celebration of National Family Caregivers Month (NFCM), Careforth President and CEO Matt Marek shared his appreciation for family caregivers across the nation in a letter. The letter from Matt appeared in the Boston Globe, Hartford Courant, Atlanta Journal-Constitution, and the Indianapolis Star. Matt welcomes you to join Careforth in supporting the 53 million family…

Read more

: A Thank You Letter to Family Caregivers