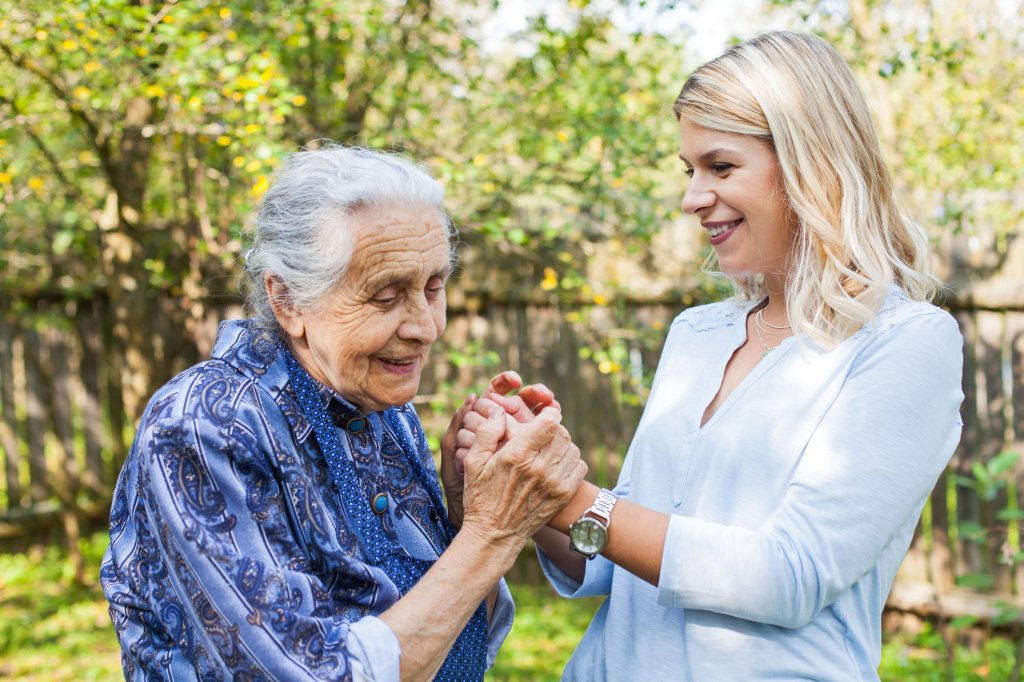 How to communicate with your aging parents about their health (and get them to listen)
For adults with aging parents, the time often comes where you must discuss their future plans with them. Some of the common topics involve making decisions about money, health, senior living, and other potentially difficult subjects. At some point, you'll need to discuss sensitive subjects such as whether your aging parent requires
home modifications
to enhance their safety at home or whether it's time to consider
home care
,
personal care, or companion care services
. As a family, you want to be supportive without being overly controlling. It is hard enough for our parents to face potential limitations that threaten their independence, such as mobility challenges that increase their
risk of falls
. Often, family members can struggle to bring up these important topics and leave them unresolved, which can cause
stress and strain
on the family. According to a 2015 survey from the National Council on Aging (NCOA),
75% of respondents
expressed a desire to live out the rest of their lives in their current homes. It's no surprise that seniors desire to remain independent, but the challenge for many families is how to maintain as much independence as possible, even if there are limitations to what their aging parents can do. There are also
financial considerations
to weigh. Being prepared for the future is one of the most important reasons to start discussions with aging parents. Data from a 2019 Caring.com survey shows that more than half of U.S. adults (57%)
do not have a written will or trust
. Yet, not having a clear understanding of your parent's wishes and legal documentation to ensure those wishes are followed can put a lot at risk. Children of aging parents and their siblings have much to think about, including who can provide what support and, in some cases, what caregiver roles may be necessary. Here are 50 great tips from leading resources to help you start and maintain productive conversations with your aging parents about their future.
Tips for Communicating with Your Aging Parents
Really listen and let them guide the conversation. "Make sure to take the time to really listen to your parents. If they bring up something that seems unrelated to the matter at hand, it's always tempting to interrupt and steer them back on track. But if you pay attention, you may find that a seemingly irrelevant point indicates a concern you weren't aware of. Encourage your parents to reminisce and pay careful attention to the story behind the story." – Connie Matthiessen, Improve Elderly Communication: Demystifying Your Aging Parents' New Stage of Life, Caring.com; Twitter: @Caring
Never argue and correct a parent with Alzheimer's or dementia. "Don't argue with or try to correct your parent. You will not win. You can't convince someone with Alzheimer's or another form of dementia that they are wrong. And, you will not be able to convince them that your reality is the true reality. Indeed, trying to correct them only adds to their confusion. This isn't easy to do, but it's necessary — you must accept the fact that when a person who has Alzheimer's or another form of dementia says something, they believe to be true, it is in fact a reality for them." – Mike Gamble, How to Communicate Effectively with Your Elderly Parent, Our Aging Parents
Ask a thoughtful question instead of just "giving advice." "If you are tempted to give advice, see if you can ask a question instead. None of us like to be told what to do, so planting a suggestion and letting your parent mull over his or her choices might be a more effective strategy. If you think your parent needs to hear a hard truth, (such as it might be time to give up the car) it might be better to have a third party, like a family physician, start the discussion." –
Effective Communication Tips for Talking to Elderly Parents, Village Green Retirement Campus; Twitter: @VGRetirement
Tips for Starting Difficult Conversations with Your Parents
Talking to Your Aging Parents About Money
Talking to Your Aging Parents About Senior Living
Talking to Your Aging Parents About Their Health
---
More insights like this:
3 Ways to Strengthen Caregiver Mental Health

Being a caregiver often comes with many anxieties and challenges that one must navigate. Sometimes these outcomes can affect a caregiver's mental health. Caregiving often results in chronic stress, which negatively impacts a caregiver's physical and mental health. Moreover, nearly 33% of unpaid caregivers reported experiencing mental or behavioral health symptoms such as…

Read more

: 3 Ways to Strengthen Caregiver Mental Health

Caregiver Nation: A Pivotal Moment for Family Caregiving in the U.S.

This year's National Family Caregivers Month signifies a crucial turning point in the history of family caregiving policies and awareness. From advancements at the state level to federal initiatives, there's a growing commitment to addressing the needs of our nation's 53 million family caregivers. This positive shift is long overdue. The demands placed…

Read more

: Caregiver Nation: A Pivotal Moment for Family Caregiving in the U.S.

A Thank You Letter to Family Caregivers

In celebration of National Family Caregivers Month (NFCM), Careforth President and CEO Matt Marek shared his appreciation for family caregivers across the nation in a letter. The letter from Matt appeared in the Boston Globe, Hartford Courant, Atlanta Journal-Constitution, and the Indianapolis Star. Matt welcomes you to join Careforth in supporting the 53 million family…

Read more

: A Thank You Letter to Family Caregivers