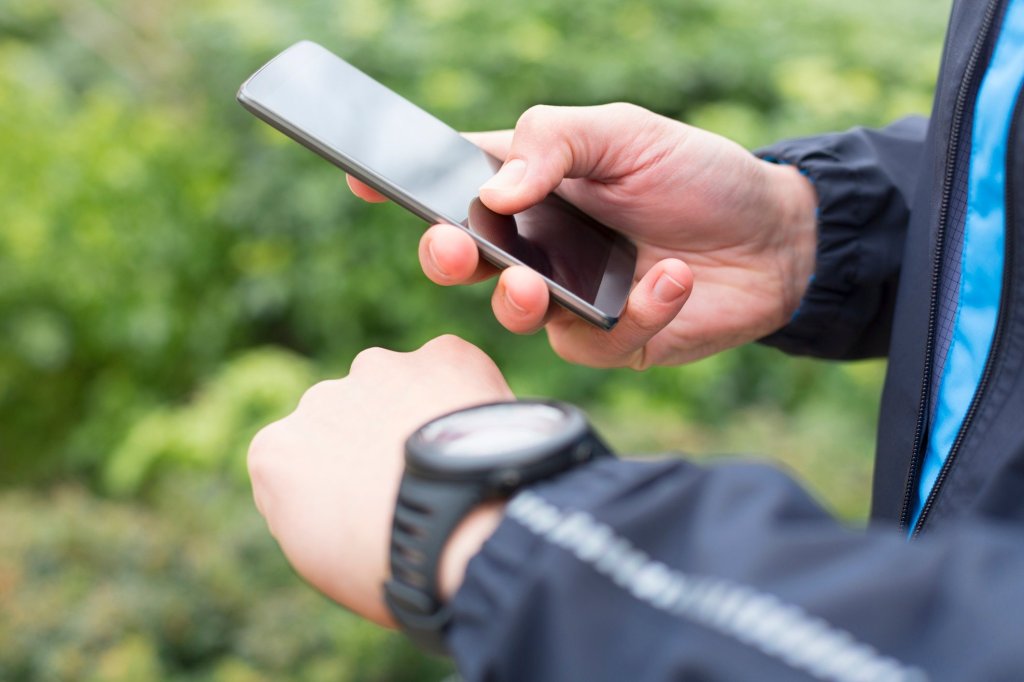 The 30 Best GPS Trackers for Elderly Loved Ones
There are plenty of devices out there that can be used to improve the lives of seniors. GPS trackers allow caregivers to keep an eye on their loved ones when they're out and about, helping to ensure their safety. GPS trackers specifically designed for seniors put an emphasis on functions that enhance safety, including emergency buttons that alert caregivers, services that contact emergency responders, and tools to monitor health metrics.
For seniors with Alzheimer's disease or dementia, as well as other conditions that make them prone to wandering, a GPS tracker can be a lifesaver. Even if you live in a state with a Silver Alert program, a GPS tracker for seniors can provide peace of mind in knowing that you can quickly locate your loved one should they wander or become lost. And they don't have to be large and obtrusive – in fact, many modern GPS trackers are discreet, allowing your loved one to keep them in the bottom of a bag or even around their neck. Being able to locate your loved one if they vanish could literally save their life.
GPS Trackers vs. Medical Alert Systems
GPS trackers for elderly persons come in several forms, from wearable watches to tags that can be attached to a keychain or to your loved one's clothing. A growing number of modern devices include both medical alert functionality and GPS tracking, providing the best of both worlds.
Medical alert systems are designed primarily to make it easy for seniors or people with disabilities to contact emergency responders or caregivers when they're not able to get to a phone, such as if they fall. Some medical alert systems come with built-in GPS tracking, while others do not.
GPS trackers are primarily designed to allow family members and caregivers to locate their loved one's location. These trackers are particularly useful for caregivers and family members of older adults with dementia, especially those who are prone to wandering. Some GPS trackers for the elderly now have built-in buttons that enable seniors to access emergency services or contact their caregivers, essentially functioning as medical alert systems and GPS trackers in one.
Is a GPS Tracker the Right Choice for Your Loved One?
As with all modern technology, there are both pros and cons of GPS trackers for seniors. The biggest benefit of these technology tools is that they allow seniors to continue to live a more independent lifestyle while providing caregivers with the peace of mind of knowing that they can locate their elderly loved one should they wander or get lost. GPS trackers with built-in medical alerts and two-way communication also offer the comfort of knowing that you can remain connected with your loved one even in an emergency.
Like any technology gadget, GPS trackers can get lost or malfunction. If your loved one removes the tracking device, caregivers won't receive accurate location data. For this reason, it's important to choose a device that's less likely to be removed or lost, such as a wearable device.
Another potential downside of GPS trackers for elderly persons is that they can create a false sense of security. You should encourage your senior loved one to stick to their usual routine and not venture out into new areas or engage in activities that they wouldn't do without a GPS tracking device.
Finally, for some older adults, GPS trackers can represent a loss of independence and privacy. You should have a conversation with your loved one before purchasing a GPS tracker to ensure that you're on the same page as far as how a GPS tracker can be helpful and the circumstances in which you'll use it to find their location – for instance, when they've been out for longer than expected and you can't reach them on their phone. Caregivers should assure their loved ones that the goal is not to invade their privacy but simply to ensure that they can maintain their independence while remaining safe.
Factors to Consider When Buying a GPS Tracker for Your Senior Loved One
As you look through this list of the best GPS trackers for seniors, consider these factors:
Type of device. Depending on your needs, you may want to look for a certain type of GPS tracker. If your senior loved one prefers something discreet, they'd benefit from a device that can be worn as a necklace, watch, or bracelet. There are also conventional GPS trackers available.
Monthly fees. A lot of GPS trackers have monthly fees. This is because they use cellular technology to pinpoint the location and deliver it to you. There are devices with no fees, although the majority of them are more limited in their tracking abilities.
Additional features. Many GPS trackers have a lot of additional features bundled in. GPS watches, for example, often double as fitness devices, providing health metrics and other measurements. Other features to look out for include SOS emergency buttons, two-way calling, and audio monitoring.
GPS capabilities. If you need a GPS tracker that's able to track nationwide, you'll want to opt for a more expensive, conventional GPS tracker. There are more basic, less-expensive devices if you only require shorter range tracking.
To help you find the best GPS tracker for your aging loved one, we've rounded up 30 GPS trackers that are all high quality and deliver results. The devices listed below are broken down into three categories: wearable GPS devices, keychain trackers, and conventional trackers.
Wearable GPS Trackers for Seniors
If you're looking for an unobtrusive GPS pendant, the Dynotag is perfect for your senior loved one. It's designed with sturdy, weather-proof stainless steel. With your purchase, you get a lifetime subscription to their services. The device stores your information and allows medical personnel to locate your loved one, even if they're incapacitated.
Key Features:
Weatherproof stainless steel
GPS-enabled
Lifetime subscription and storage included
Price: $26.95
Theora Connect is a complete, wearable kit that includes a wristwatch and a pre-activated cell phone. The GPS watch connects to the phone via the free Theora Link app. This remote monitoring system offers a complete package and also features 2-way voice activation without the need to push any buttons.
Key Features:
A complete system with watch and phone
2-way voice communication
Lightweight and comfortable watch design
Price: $369.95
The vivofit is a fitness band with built-in GPS. It's made to track fitness metrics, including steps and calories, and it also monitors sleep schedules. There's a 1-year battery life, and the watch is water-resistant. It comes in many different colors and is highly customizable.
Key Features:
Stylish design
Long battery life
Doubles as a sleep monitor
Price: $199.99 GPS SmartSole
The GPS SmartSole is a device that your loved one hides in their shoe. It uses GPS and cellular technology to track your loved one, much like any other GPS device. It's very discreet, and your senior parent won't forget to bring it with them, as it's in the shoes they wear every day. The SmartSole was designed for anyone who wanders and may become lost.
Key Features:
Slips into your loved one's shoe
Come in three different sizes
Water-resistant design
Price: $299.00
The Active Guardian medical alert system, from Medical Guardian, is a portable device that can be worn around the neck. It's small and lightweight, with a simple push-button design for easy alerts. The device uses both Wi-Fi and GPS connectivity and includes a companion charging base.
Key Features:
Portable and lightweight
SOS button built-in
Uses Wi-Fi and GPS connectivity
Price: Starting at $1.35/day (subscription plans available)
Medical Guardian Freedom 2.0 Smartwatch
The Medical Guardian Freedom 2.0 is a new device designed specifically for seniors that is currently available for pre-order. It has nationwide 4G cellular coverage with GPS and Wi-Fi to keep your loved one connected until help arrives, and Medical Guardian can dispatch a range of services from EMTs to police and fire services, as well as mental health services and caregivers.
Key Features:
Emergency HELP button
Waterproof design
Touchscreen display
Price: $249.95 (monthly rates start at $41.20/month)
The Mobvoi Ticwatch E Smartwatch is an affordable smartwatch that's designed with a polycarbonate case and a silicone watch band that protects the watch and keeps it safe. The battery lasts for up to 1.5 days and charges quickly. There's a built-in GPS to monitor your senior loved one's route, and it can help seniors get around and find their way home if they leave the house.
Key Features:
Polycarbonate case
Built-in 300 mAh battery
Dustproof and water-resistant
Price: $99.99
Medical Guardian offers the Mini Guardian as an ultra-discreet wearable medical alert button device. Available in 3 colors, users can sign up to the subscription service to use the device. Built-in features include automatic fall detection and reliable coverage over Wi-Fi, GPS, and 4G cellular networks.
Key Features:
2-way voice connectivity
Water-resistant
5-day battery life
Price: Starting at $1.29/day (subscription plans available)
Lively Wearable2 Mobile Medical Alert Plus Step Tracker
The Lively Wearable2 is a comfortable GPS tracking smartwatch. The device can connect to your loved one's phone using the Lively App and pushing the watch button will connect the user immediately to an Urgent Response Agent. Family members can also receive automated alerts when the device function is used.
Key Features:
24/7 access to urgent response agents
Accurate GPS
Compatible with select iOS and Android devices
Price: $49.99
This stylish pendant doubles as a GPS. It's perfect for senior women who don't want to carry around a clunky GPS tracker. And if you for some reason need to be discreet, this pendant does the trick. It uses GPS for precise precision tracking, and there's also a hidden SOS button as well as voice monitoring.
Key Features:
Stylish design coming in three different colors
Hidden SOS button
USB charging
Price: $88.00
Veriot Venture Item Tracker Device
The Veriot is a GPS tracking device that supports iOS and Android devices as well as tracking on a PC. It uses AT&T's network to provide coverage across the U.S. There is 24/7 support through the company offered through email or phone. The battery lasts up to 5 days of continuous use.
Key Features:
Long battery life
Uses AT&T network
Customer support always available
Price: $149.99
Keychain GPS Trackers for Seniors Apple AirTag
This Apple AirTag is a lightweight and versatile device that can be added to a keychain or attached to any chosen device. It's lightweight and works perfectly with Apple iOS and electronic devices using the Find My app. This is an excellent choice for anyone already using Apple devices.
Key Features:
Ping GPS tracker from your Apple device
Location tracking for finding your device
Uses a secure Bluetooth connection
Price: Starting at $29.00
The Tristar Personal GPS Tracker is portable and includes a convenient hole for attachment to a lanyard or keychain. It offers real-time connectivity and is waterproof and very durable. An emergency SOS button is included. The device requires a compatible 2G SIM card to enable GPS tracking.
Key Features:
Built-in SOS button
Free iOS and Android app
Built-in 1000mAh battery
Price: $38.98
The Cube is designed to locate whatever it's attached to. Keep it in your senior parent's bag or pocket or attach it to their clothing, and you can keep track of them using an iOS or Android app. The Cube also has a button built-in that can be used to take photos remotely.
Key Features:
Designed for finding items and phones, but can be used to keep track of people in short range
Locate the Cube using the app
Also acts as a camera button
Price: $24.95
Rinex Bluetooth GPS Key Finder
The Rinex Bluetooth GPS Key Finder is the perfect device for portability and use with a keychain. This device can connect to a smartphone using Bluetooth and is also compatible with Siri for voice activated commands. The device will audibly sound an alert when it is moved beyond the set range.
Key Features:
Extra battery included
Less than 1 inch in length
Geofence alarm
Price: $18.97
With an anti-lost alarm, the GBD Smart Finder is small and easy to carry around. It's designed for short-range tracking. In scenarios where you need to keep an eye on a senior parent while you're out, these are perfect. There's an anti-lost alarm that will go off when your loved one goes too far away from your cell phone, and there's an app to control the tracker.
Key Features:
Short-range tracker
Compact and lightweight
Anti-lost alarm
Price: $23.99 (5-pack)
Bewinner Mini GPS Necklace Tracker
You would never know that this device is a GPS tracker, as it's designed to look like an appealing necklace. There's a geofence alarm function built in to notify you when it travels beyond a certain range. If your loved one crosses the geofence boundary, you'll get an alert. It supports two-way communication, allowing you to not only listen to audio around the tracker but to talk to your loved one.
Key Features:
Geofence alarm
Multiple tracking modes
Necklace design
Price: $62.89
Vingtank Smart Finder Bluetooth Locator
As a short-range tracker, this device excels. Made of ABS and silicone, it's highly durable and has an expected battery life of more than 6 months. It's not a long-range tracker, but it does allow you to locate the tracker within a short range. It's an excellent device for keeping an eye on items and people within your vicinity.
Key Features:
Durable batteries that are easy to replace
Smartphone app for easy control
Short-range tracker
Price: $7.85
The MindMe tracker is a high-quality tracker designed to keep track of people with dementia who wander. It has a simple design and can be carried on a keychain, attached to a belt, or even used as a pendant on a necklace. The battery lasts up to 48 hours, and it uses a multi-network SIM to locate people anywhere.
Key Features:
Simple design
Accurate within 10 meters
Operates for 48 hours between charges
Price: $131.99 plus $22.93 monthly subscription
Like the MindMe, the PocketFinder was also designed to keep track of those with dementia. It uses location technologies to monitor individuals using Global GSM wireless networks. It can restore independence to seniors, as you can allow them to do more on their own without fear that they'll get lost, as you can track them using the app.
Key Features:
Requires a monthly service plan
Made specifically to keep track of people with dementia
Uses a mobile app or web browser to view data
Price: $99.00 plus $12.95/month service plan
The Zadmory Smart Key Finder is an ultra-thin GPS locator device that is available as an affordable 4-pack. It connects to a smartphone or other mobile device using Bluetooth, and an app, iFindU, is available for locating the devices. After activating the device using the app, a loud audible alarm will sound, allowing you to easily locate your loved one or any item that the device is attached to.
Key Features:
Loud sound (80-95dB)
Easy to replace battery design
Small and lightweight
Price: $12.99 (4-pack)
Smart Wireless Bluetooth 4.0 Tracker
This affordable tracker comes in your choice of five different colors. It connects to smartphones using Bluetooth 4.0 technology. It's designed for short-range tracking, making it perfect for keeping your senior parents safe. If they're prone to wandering, these trackers can alert you if they wander too far away.
Key Features:
Five color options
Short-range tracker
Downloadable iSearching app for iOS and Android
Price: $11.42
The Tracki GPS tracker is a small and lightweight device that can be easily placed in a purse or vehicle or carried for real-time connectivity. The device is less than 2 inches in diameter and includes several attachments, such as a belt clip and lanyard. A long-life battery is included that can last up to 3 days with real-time tracking or up to 75 days with tracking enabled 1-3 times per day. An international SIM card is included with your purchase.
Key Features:
Indoor Wi-Fi tracking and outdoor GPS tracking
Durable and water resistant
Automated SOS, geofence, and low battery alerts
Price: $18.88
Conventional GPS Trackers for Elderly Loved Ones
AMERICALOC GL300W Mini Portable GPS Tracker
This real-time GPS tracker can track seniors anywhere they could end up. It has a long range capable of crossing state lines, and the battery can last over a month. The tracker records up to 1 year of history and comes equipped with many functions, including an alert when your senior loved one enters or leaves certain zones.
Key Features:
Real-time tracking
Records one year of tracking data
Track from any computer, tablet, or phone (iOS and Android apps available)
Price: $106.00 plus $25/month subscription
The SpyTec GL300 GPS tracking device is perfect for placement in a home or vehicle for real-time GPS location monitoring. With 4G connectivity, users can receive alerts from their smartphone when the device moves beyond preset geofence boundaries. Affordable monthly plans are available, making this an attractive option for keeping track of your loved ones.
Key Features:
SOS button
Miniature
Easy to set up
Price: $79.95 plus subscription (starting at $19.95/month)
The Optimus Tracker is one of the best-reviewed GPS trackers on this list. It includes iOS and Android apps that are quick and deliver immediate location reporting. You can set the device up to send email or text alerts when your target does certain things, like leaving a designated area. The service is $19.95 a month.
Key Features:
iPhone and Android apps
Email and text message alerts when your loved one leaves the area
Customizable position reporting
Price: $39.95
AngelSense Personal GPS Tracker
The AngelSense Personal GPS tracker is a lightweight device that can easily be placed in a pocket or pocketbook for automatic tracking. A monthly subscription is required to use the service for continuous monitoring. Additional features include a 2-way auto answer speakerphone and an SOS button.
Key Features:
Accurate positioning
SOS button
2-way voice speakerphone
Price: $69.00
The Geozilla GPS Location Tracker features precise location tracking for your loved ones and real-time notifications. The battery can last up to 5 days on a single charge, and affordable monthly service plans are available for worldwide GPS coverage. Users can also create geofence zones and be notified when the device moves beyond your set boundaries.
Key Features:
An easy-to-access support team
Waterproof design
5-day battery life
Price: $59.99
Jiobit Real-Time GPS Location Tracker
This miniature GPS tracker can be easily carried with the included attachment clip. Jiobit has subscription plans available to activate the service and is an excellent option for seniors. The device works great indoors and outdoors, and you can set up notifications when your loved one arrives or leaves from various locations.
Key Features:
Works with both iOS and Android
Portable
A simple, wearable tracker
Price: $129.99
PrimeTracking Personal GPS Tracker
With a built-in SIM card, the PrimeTracking personal GPS device is easy to setup and use. Family caregivers will appreciate the unlimited data coverage range within North America. The device is small and lightweight enough to fit just about anywhere for convenient tracking, and it can also monitor driving speed if your loved one is still driving.
Key Features:
Real-time GPS tracking
Provides location alerts
Works anywhere there is cellular service
Price: $29.99
---
More Helpful Tools and Resources Are Available
GPS devices aren't the only potentially lifesaving tool at your disposal. Get support and get paid to care in our Structured Family Caregiving Program.
---
More insights like this:
End-of-Life Caregiver Support: Five Tips for Prioritizing the Caregiver

During end-of-life palliative care and hospice care, it's typical for much of the focus to be on your loved one. However, anxiety, guilt, anger, and burnout are very common experiences for all caregivers. It's important that coping with these emotions is made a focus as well, so that your well-being and the care…

Read more

: End-of-Life Caregiver Support: Five Tips for Prioritizing the Caregiver

End-of-Life Decisions: The Difference Between Hospice and Palliative Care

It's never easy to consider hospice or palliative care for a loved one, and it's common for caregivers to experience stress and grief during this immensely challenging time. "When a loved one receives a serious diagnosis and members of the care team mention palliative or hospice care, it can be alarming, overwhelming and…

Read more

: End-of-Life Decisions: The Difference Between Hospice and Palliative Care

The Caregiver's Role in Creating An Effective End-of-Life Care Plan

End-of-life planning is a part of an estate plan that caregivers are often in the position to help establish for their loved ones. It formalizes the wishes of the person you care for, documenting their desires for what they'd like to happen at the end of their life. In short, an end-of-life care…

Read more

: The Caregiver's Role in Creating An Effective End-of-Life Care Plan